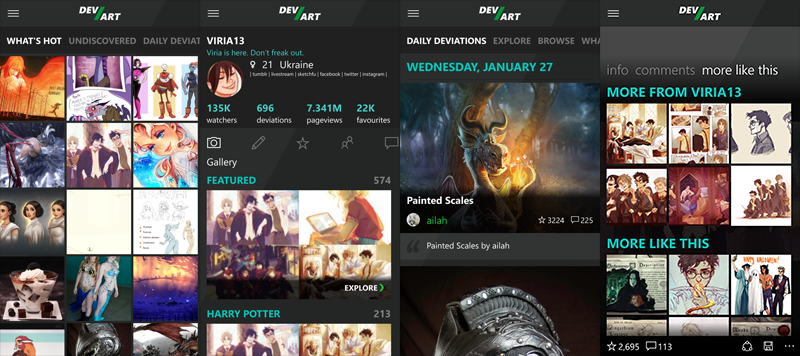 Recently, DeviantArt released its official App for Windows, but this is just the site adapted to mobile, it does not compare with the official iPhone Apps.
So I decided to create an App that is truly functional for this platform, which can compete with their counterparts for iPhone and Android.
The App is currently under development, so that people who want to try the app would be really useful at this stage.
Up a few images of the current state of the App, I hope you like.