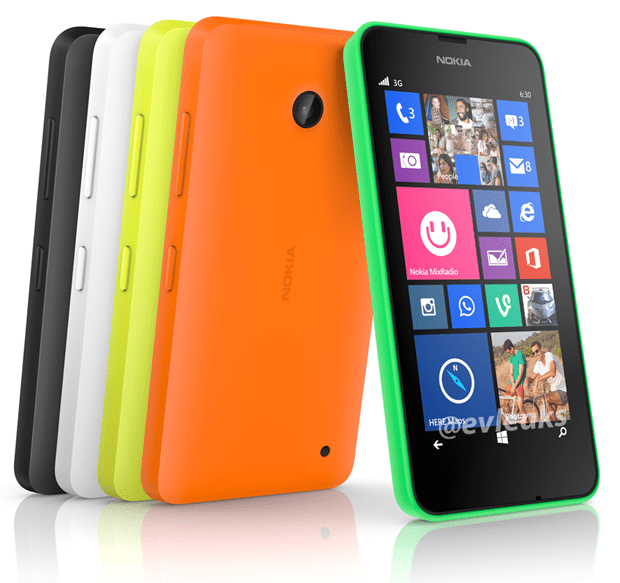 NokiaPowerUser reports that two dual-SIM variants of Lumia 630, RM-978 & RM-979 have passed through the FCC.
Outside the USA the handsets will support GSM/GPRS/ EGPRS900, GSM/GPRS/ EGPRS1800, WCDMA/ HSUPA900 and WCDMA/HSUPA2100 bands.
NPU speculates we may see a single SIM 3G 630, a Dual-SIM 630 and a Single SIM LTE 635.
Specs leaked earlier show the handset to have a 854×480 pixel 4.5 inch screen.
The handsets are also expected to be the first Windows Phone 8.1 handsets with virtual navigation keys and will also lack a camera button and flash, putting them firmly in the low-cost bracket.