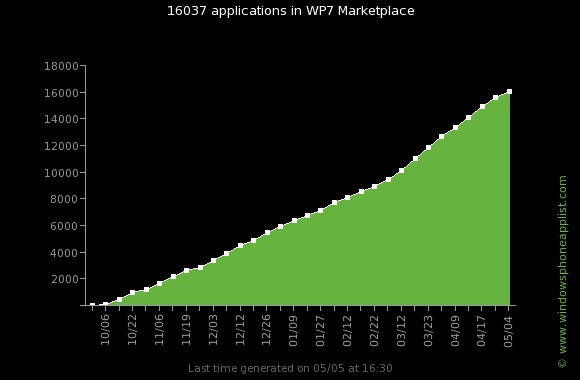 The Windows Phone 7 Marketplace, despite its extended hiccup this morning, has hit sweet 16, with 16,036 apps in Marketplace at last count.
According to windowsphoneapplist the last 1000 was added in 9 days and 1,600 apps were added in the last 2 weeks.
At the moment 10% of the apps in Marketplace are in the book and reference category, and 40% of apps are free, with a further 25% having free trials.
See some more Marketplace stats at WP Apps list here.