Is Copilot the best AI companion out there? Help us find out by answering a couple of quick questions!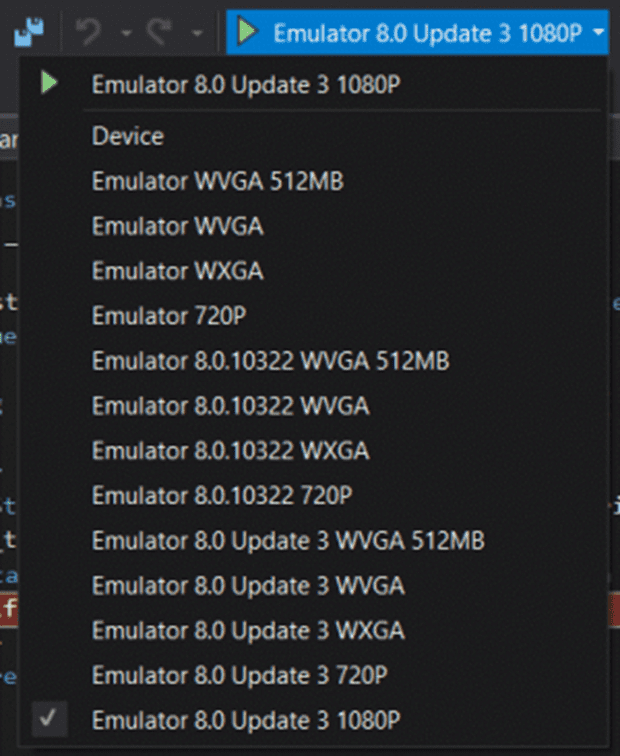 Microsoft has just announced that developers can download new emulator images for Windows Phone 8.0 Updates 2 and 3 from the Microsoft Download Center, and install them on your existing Windows Phone SDK 8.0 installation.
Update 2 Emulators: Windows Phone 8 Update 2 (8.0.10322) emulator images have been updated to support development environments that only have Visual Studio 2013 RTM installed. If you already have the original Windows Phone 8.0 Update 2 emulator images on your machine, you don't need to download this update; the only change is that the installer has expanded Visual Studio targeting to include the RTM release of Visual Studio 2013.
Update 3 Emulators: This is a new set of emulator images that correspond to Windows Phone 8 Update 3. In addition to updating the current emulator resolutions (WVGA, WXGA, and 720p) to 8.0.10512, Update 3 also includes a '1080p' emulator that you can use to test how your app renders on a 1080 x 1920 resolution screen, whether to deliver HD media (video or images) or to provide an app layout tailored to the larger screen.
As with earlier Windows Phone emulator installations, these emulator updates are optional downloads for Windows Phone developers, and they require either (a) Visual Studio 2012 Update 3 or (b) Visual Studio 2013 RTM, with the Windows Phone SDK 8.0 installed. Installing a Windows Phone 8.0 Update 2 or 3 emulator set does not replace or update earlier instances of Windows Phone 8.0 emulator images that you might already have installed, allowing you to keep multiple versions of the Windows Phone 8.0 operating system on your machine.
You can remove Windows Phone 8.0 emulator images from your machine at any time. In Control Panel, go to Programs and Features, and then uninstall the relevant emulator update.