ZTE led the resurgence of folding smartphones with the ZTE Axon M, but in the end, the device will be remembered as being released too early, featuring a dual-pane design rather than a proper flexible folding screen.
Now ZTE has applied for a design patent at the Chinese CNIPA for a proper flexible screen version similar to what Samsung showed off at the Unpacked event last month.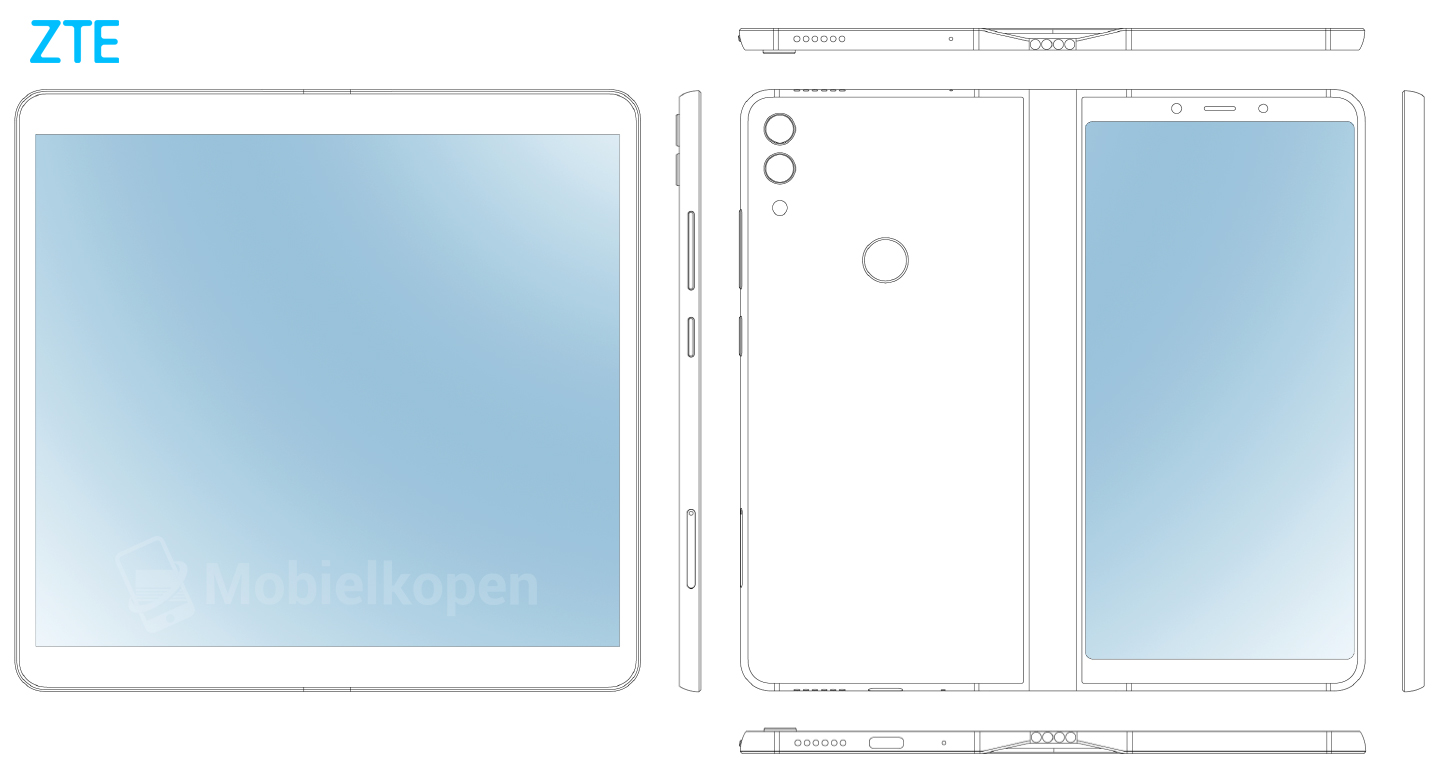 Like that device, the ZTE patent features an external screen, but unlike the Samsung Galaxy Foldable, that screen is the same height as the internal screen, making for a more aesthetic design.
The design patent was applied for all the way back in February 27, 2018, though only published a few days ago, so it is not clear if this device will come to market, but when the ZTE Axon M was released ZTE's vice president of marketing Jeff Yee said that it remains committed to designing a line of foldable phones, suggesting successors were always in the offing.
Via MobielKopen, Letsgodigital