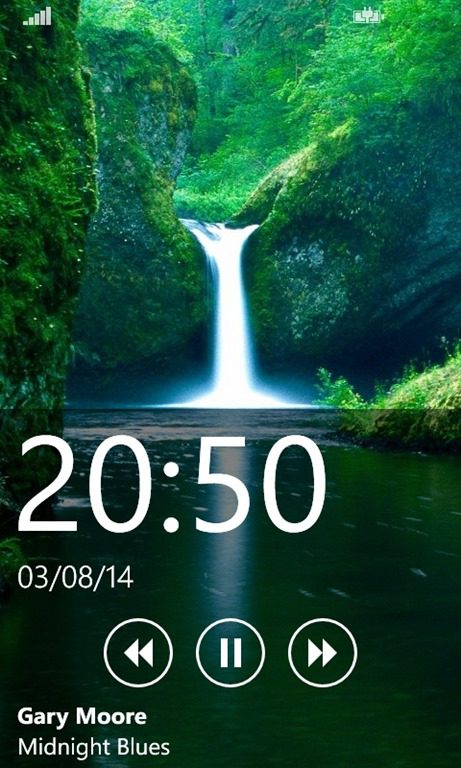 One of the new features of Windows Phone 8.1 is Live Lock screens, which allows 3rd party developers to create their own interactive lock screens which overlay the actual Windows phone lock screen.
Microsoft is however currently limited access to the new APIs to only a few developers, and we do not yet know if they will be opening it up widely to all.
That has never however stopped the folks at XDA-Developers, where user -W_O_L_F- has uploaded a XAP for InterOp Unlocked devices like the Samsung ATIV S which brings the first true 3rd party Live Lock screen.
That by itself is not that interesting, but the app also supports controlling music from the lock screen, a really useful feature when driving for example, when you may not want to fiddle with the volume buttons to get access to the drop down controls.
Unfortunately the official API uses Silverlight technology, which means official apps may not in fact have access to the music transport controls, which is a pity.
If you have an Interop unlocked device and is feeling experimental, drop by this thread at XDA-Developers to try it out yourself. User snickler has also uploaded a version which can be used on the WP8.1 emulator.