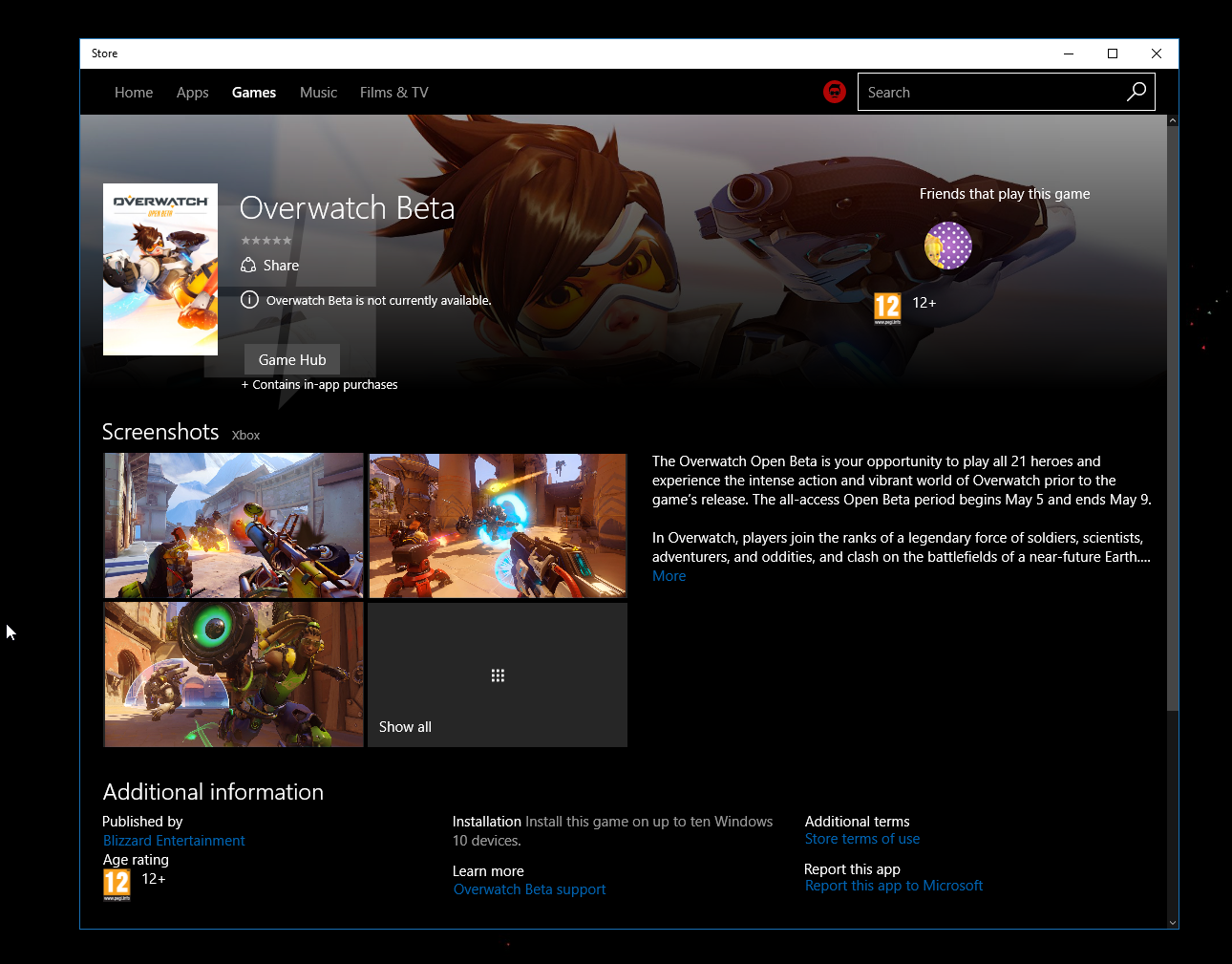 Later this summer, Microsoft will be releasing the Anniversary Update for Windows 10 and Xbox One. The update is expected to introduce a number of new features and improvements for both Windows 10 PCs and the Xbox One. One of the most important features coming with the upcoming update is the new universal store for the Xbox One. With the Anniversary Update, Microsoft will allow developers to release Universal Windows Apps for the Xbox One. Therefore, the company will be merging the Xbox and the Windows Store soon. Now, ahead of the merger, several apps and games from the Xbox Store are already showing up on the Windows Store, reports OneTile.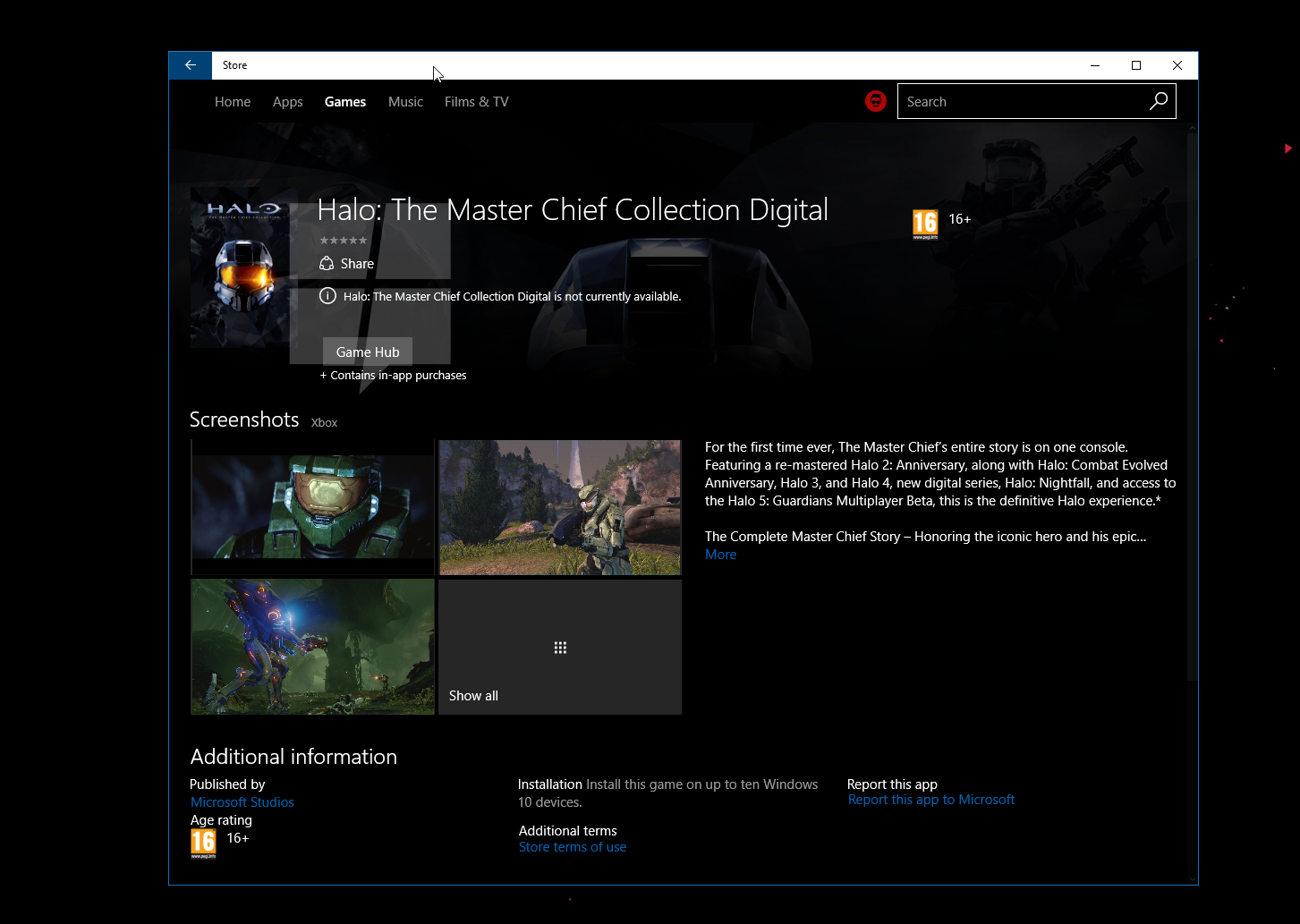 Games such as Overwatch Beta, Metro Redux Bundle, and even Halo: The Master Chief Collection Digital are already on the Windows Store. Additionally, apps like EA Access Vault are also up on the Windows Store. Of course, these games and apps are hidden from the public, so you won't be able to find these on the Windows Store just yet.
We will probably get a closer look at the merged Store sometime very soon as Microsoft is expected to start testing the upcoming Xbox One update with users by the end of this month or early next month. If you own an Xbox One and a Windows 10 PC, are you looking forward to the upcoming universal Store? Discuss in the comment section below.