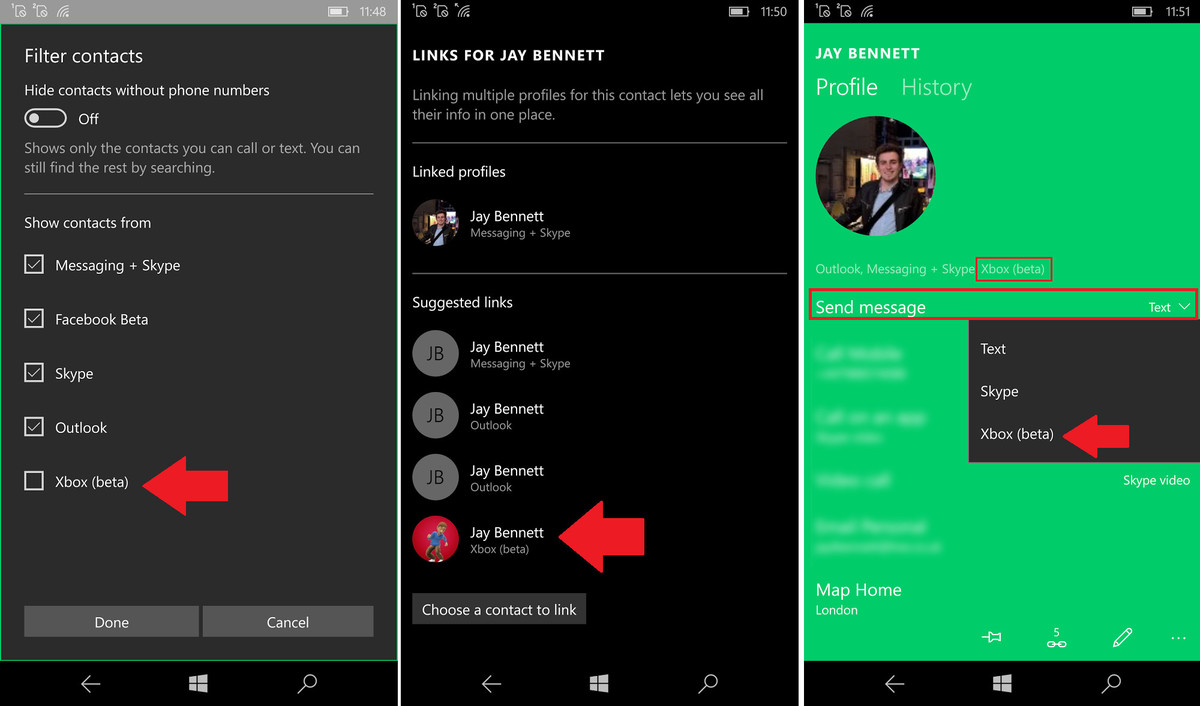 Consumers loved the People Hub on Windows Phone 7. It was more than just a digital address book. It tried to be a one-stop shop that keeps you up to date with your social networks and helps you stay in touch with the people you care about most. You were able to see all your contacts' latest updates, pulled together from your various accounts Facebook, Windows Live, Twitter, LinkedIn. Microsoft removed this feature later in Windows Phone 8. With the release of People app on Windows 10, Microsoft removed several other features. One good thing is that Microsoft is updating the People app regularly with improvements.
With the latest Xbox beta app installed on Windows 10 Redstone Build 14295, you can have Xbox contacts integration on People app. Once installed, you can see Xbox contacts listed in the People app and you can link them with your existing contacts if needed. In the individual contacts page, you can select to send a Xbox message instead of Skype or SMS. When you select Xbox for messaging, it should open the Xbox app, but this feature is currently not working.
If you have latest Windows Redstone insider build running, try out this feature and let us know your experience.