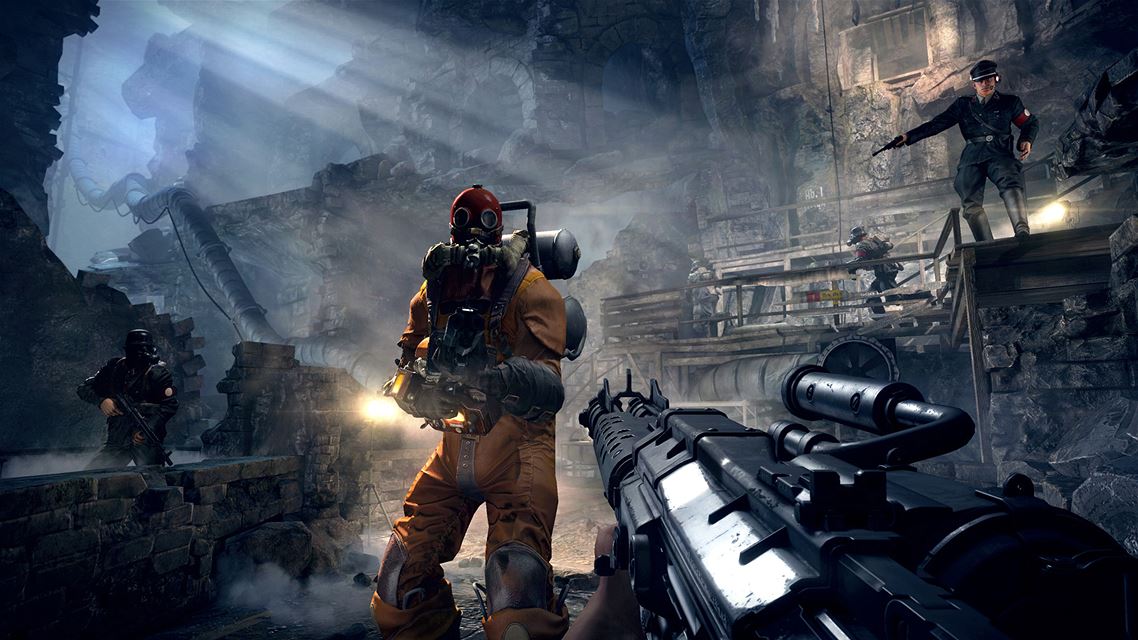 Update: Wolfenstein II: The New Colossus will run at 4K, possibly checkerboarded, on Xbox One X. It will be Xbox One X Enhanced with HDR support.
---
It's another day and the leaks just don't stop. Today, Amazon Germany—in what has seemingly become a tradition for them—accidentally listed Wolfenstein II: The New Colossus early. The standard edition as well as the Collector's Edition appeared on the website but were immediately taken down. However, as you might've guessed, it wasn't taken down fast enough and numerous users on NeoGAF, Reddit and Twitter managed to capture screenshots.
While we don't know anything other than the title, rumors are that it takes place directly after Wolfenstein: The New Order. At the end of the game, it looked like William Blazkowicz was badly injured. This game may feature exoskeletons like the one used by one of the Resistance leaders in the final scene. Apart from that, the title may finally add multiplayer. However, take all of these with a grain of salt until we have official confirmation at Bethesda's press conference tomorrow. Until then, be sure to thank Amazon for proving that the game exists!