Is Copilot the best AI companion out there? Help us find out by answering a couple of quick questions!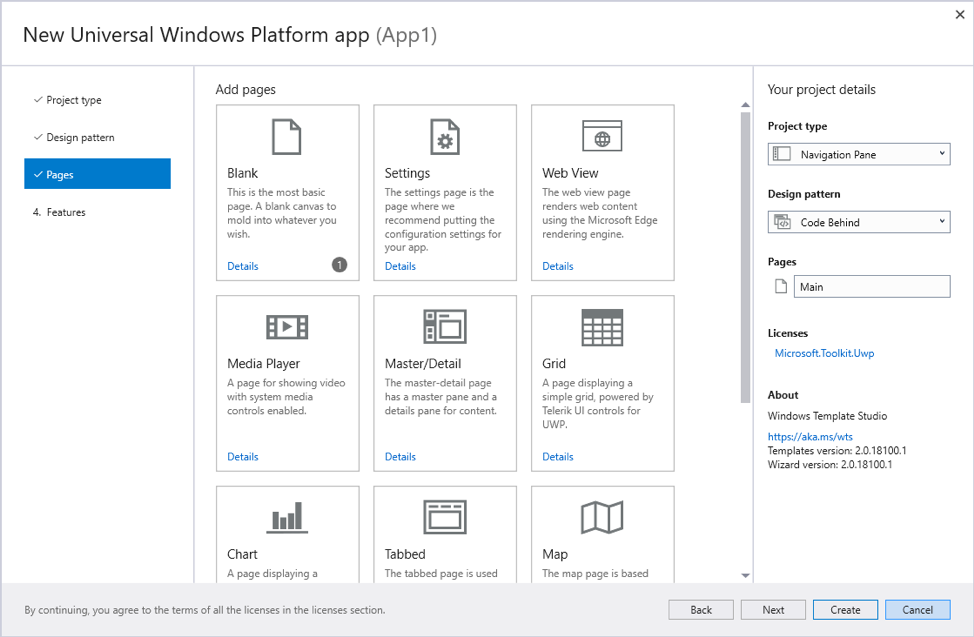 Windows Template Studio is a Visual Studio extension that makes it easy for developers to create Universal Windows Platform (UWP) apps using a wizard-based experience.
Microsoft today released Windows Template Studio 3.0 for developers. This release comes with support for multi-project solution, Pivot navigation pattern and some bug fixes. Find the full change log below.
Code now generates as a multi-project solution. This will enable better reuse and separation of code logic. This now will output a UWP project and .NET Core project.
Support adding new projects on right click
Horizontal Navigation View is replaced the Pivot navigation pattern.
Update MVVMLight to use .NET Standard library
Bug fixes
Microsoft also revealed that the are working on following new features for the future releases:
Menubar navigation pattern template (ETA is v3.1)
Identity Login (ETA is v3.1)
Improved Visual Studio 2019 support
Azure features starting to be added in (v3.1 and beyond)
Unit Test projects
Source: Microsoft