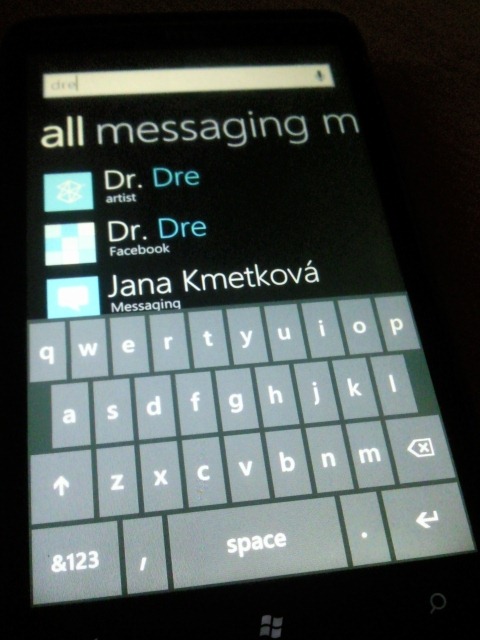 It seems Microsoft is determined to fill all the hidden functionality holes in Windows Phone, if this leak from a Slovakian forum can be believed.
Claimed to be a screen shot from Windows Phone Tango Build 8200, the post by Snake claims the feature allows a user to search the content of the phone first before going off to search the internet. It seems to be able to draw information from the Zune database, Messaging, Facebook and Twitter. The poster says LinkedIn was not supported.
Also of note he mentions voice control similar to the IPhone, although it is not clear what this means.
Are we ready for Windows Phone Tango rumours even before Windows Phone Mango has been delivered? Let us know below.
Via WPCentral.com