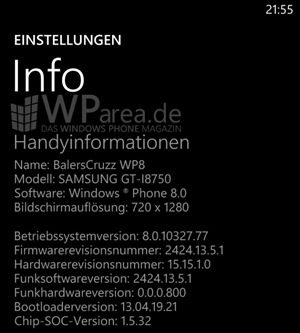 WPArea.de reports that the Samsung ATIV S may be the first device to have the GDR 2 Windows Phone update pushed out to it, as a user in Germany has reported receiving the 8.0.10327.77 update on their unbranded Samsung ATIV S today.
The build version is the same as on the Nokia Lumia 925, which ships with the update in place already, but of note is that it lacks the Datasense feature and also the FM Radio function.
Of course the vast majority of Windows Phones 8 handsets are Nokia's, and they are expecting a fuller update than the meagre GDR2 update promises with Nokia Amber.
Have any of our readers received the same update today? Let us know below.