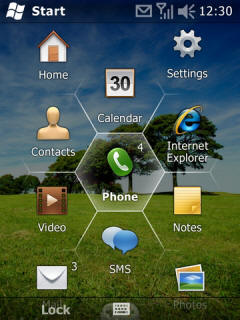 Scott Rockfeld has given an interview to the Boston Herald where he discussed the recently unveiled Windows Mobile 6.5.
Of note in the article is the news that Windows Mobile 6.5 will be coming quite late in the year, as the article says "expected in the fourth quarter"
According to Rockfeld, what was shown off it isn't even "beta" yet.
Fortunately for current Windows Mobile users, some of the features we have been waiting for will be coming to the current Windows Mobile OS well before then. Both the My Phone service, which is already in beta on existing handhelds, and the Windows Mobile Marketplace, will be accessible on Windows Mobile 6.0 and 6.1.
Regarding My Phone, Rockfeld suggested that while the service may be free at the 200 MB mark, a paid for service may allow higher online storage.
There is a point, "like backing up 8 gigabytes of music, where we may need do some tiering" with prices.
Rockfeld described how the change in the market from business-centric smartphone users to consumer-centric use came as a bit of a surprise.
"We're doing a lot of things — some people would say catch-up — that appeal to the person who also wants to do some work with their phone," Rockfeld said. "We are at a big inflection point in the market right now."
"We understand the changes in the market," Rockfeld said. "When it switched from business-only to consumer and business, that happened pretty quickly."
While there is a huge demand for a more attractive and finger-friendly Windows Mobile Operating system, it is of note than the OS grew market share between 2007 and 2008, from 11 percent in 2007 to 12.3 percent in 2008, according to research firm IDC.
Read the full article at the BostonHerald.com.
Thanks wreiad for the tip.