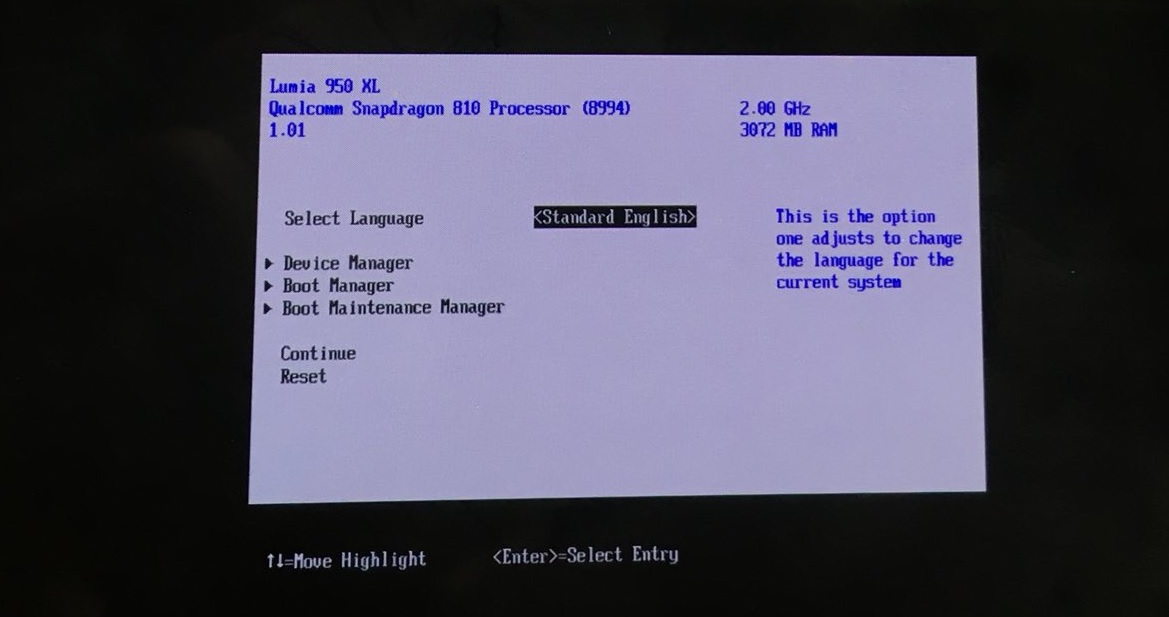 Windows 8 RT on old Windows Phones is now old news, but installing Microsoft's failed OS on these legacy devices is of course not progress in and of itself.
The main barrier to installing Microsoft's very latest OS, Windows 10 on ARM, on Windows 10 Mobile handsets has been Windows 10's requirement for a secure boot environment, mediated by the Unified Extensible Firmware Interface (UEFI). This interface mediates between the hardware and OS, and requires very specific drivers to be in place already.
Hacker Ben | imbushuo has been working on writing the minimum set of required drivers to get the UEFI up and running, and from his most recent postings on Twitter appears to have achieved this herculean task.
He appears to have managed this by installing TianoCore, an open source implementation of the Unified Extensible Firmware Interface, and then chaining this with the stock UEFI and Windows Boot Manager. Interestingly by using TianoCore he is also able to boot Android on the Lumia 950.
I assume much work still needs to be done from this point to get full Windows 10 on ARM running on the device, but it also seems the biggest barriers have already fallen.
To keep an eye on Ben's progress follow him on Twitter here.