Microsoft's Windows 10 is continuing to gain more market share. The OS claimed 11.85% of market share back in January, and according to the latest numbers from Net Market Share the OS now claims 12.82% of the market. As you can see, the growth of the OS is slowing down, which could be a bit concerning for Microsoft, considering the fact that the OS gained just about 1% market share in 30 days.
For those wondering, here are the other market share numbers:
Windows 7 now claims 52.34% of the market (down from 52.47%)
Windows XP: 11.24% (down from 11.42%)
Windows 8.1: 9.83% (down from 10.4%)
Windows 8: 2.43% (down from 2.68%)
OS X 10.11: 3.72% (up from 3.44%)
OS X 10.10: 2.20% (down from 2.33%)
Linux: 1.78% (up from 1.71%)
Chrome OS: Nowhere to be seen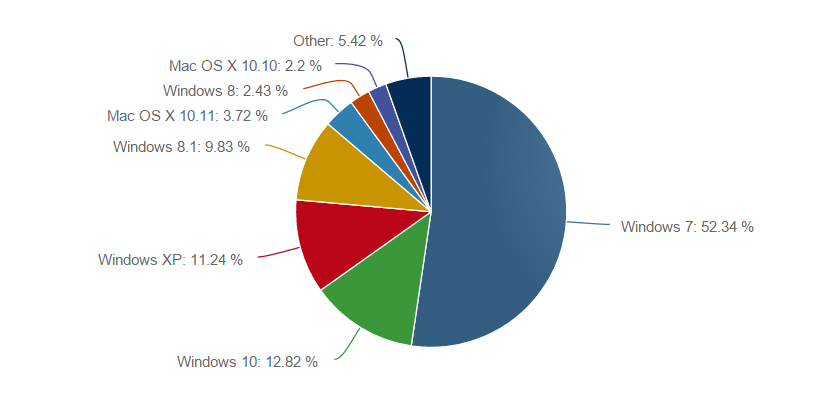 Of course, the latest market share numbers are not disappointing at all for Microsoft. The company's Windows 7 is still the top OS with 52.34%, and Windows 10's growth is pretty solid, too.
What do you think of Windows 10's growth? Discuss in the comment section below.