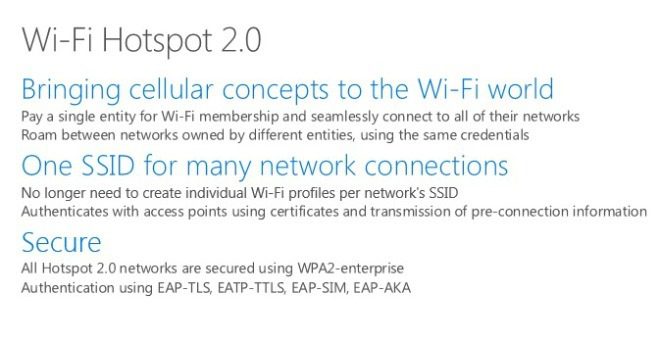 My ISP runs a broad wireless hotspot network (integrated with their router) which is very useful when traveling, but logging on using the web browser is somewhat annoying, and often the first I know I am connected to BT-WIFI is when my web browser stops working (due to lack of authentication).
Things are set to get a lot more seamless however, with Windows 10 Mobile set to support the WIFI AIlliance's Wi-FI Hotspot 2.0.
The system allows users to seamless transfer from hotspot to hotspot as if its all the same giant router, and by using certificates will mean you will never have to type in your password again.
The standard has been around for a while, and is supported by the iPhone and Samsung's Galaxy range,  but still needs to see wide adoption, but networks like the popular FON should be early implementers of the technology.