Regular reader Aakash Sharma has loaded Windows 10 Mobile onto his Nokia Lumia 1520 and sent us this brief look at the OS running on a 6 inch screen.
These screen shots below also gives a closer look at the new features of the OS.
Start Screen
New Notification centre: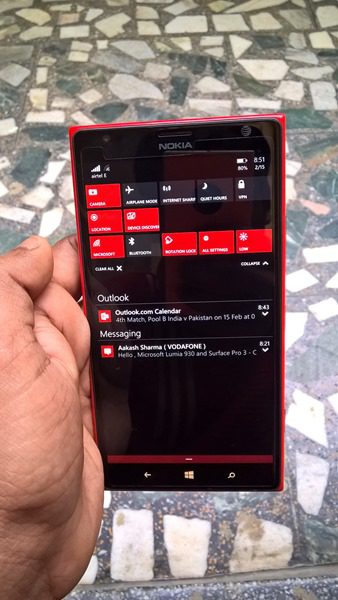 New Setting UI image :
Some of the new features in keyboard currently exclusive for 6 inch devices, such as the Moveable keyboard ( up down , right , left )
I think our readers will agree in many ways the OS is more at home on such a large screen than on smaller Windows Phones.
Thanks Aakash for the video and images.