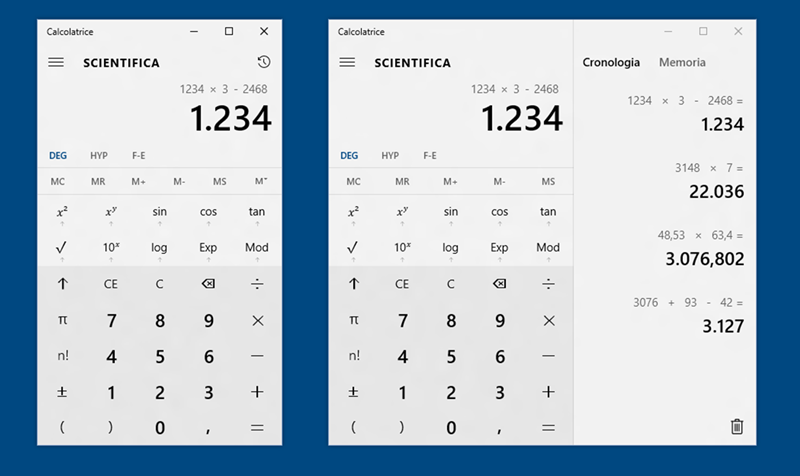 Microsoft has pushed out an update to the Windows 10 Universal calculator app.
Unlike any updates this one actually comes with a changelog, which indicates the following new features were added:
Try the new programmer mode, with added logical operations.
Scientific mode also includes new functions.
You can now switch between dark and light themes.
It's easier to use and faster than before.
See screen shots of the app below:
Gallery : Windows Calculator screen shots
Find the updated app in the Windows Store here.
Developer: Microsoft Corporation
Thanks