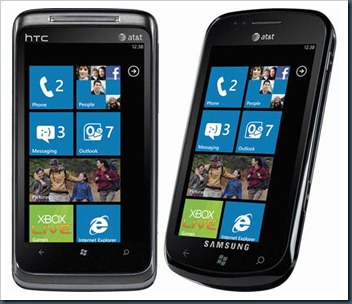 The first batch of WP7 hardware devices have been lackluster to say the least. Most of them have simply been retrofits from previously existing hardware in the market. I have to admit that I'm getting jealous of all the new hardware that the Android platform is getting from the dual core LG Optimus 2x, the Nexus S, LG B and all, loaded with front facing cameras, HDMI outs, NFC chips, gyroscopes and everything a tech enthusiast would like to have on their phone.
Where are the the WP7 devices with built in wireless charging like the Palm Pre, or HD radio (in the US) capabilities like the Zune HD, or even Digital Audio Broadcasting format in the rest of the world? Microsoft did a good job laying down minimum specs for the OS but they will need to step up in the next revision because unfortunately,the OEMS stuck to the minimum this time around. This has become a huge annoyance especially when it comes to built in storage where a majority of the phones come with only 8GB of storage where I think 16 GB should have been the minimum, with options for 32 and 64 GB also readily available.
As we go into next year, with CES around the corner, what kind of hardware improvements would your like to see on the next generation of WP7 devices?