Formerly called as MSN Search, Windows Live Search or Live Search, Bing was unveiled by former CEO of Microsoft, Steve Ballmer on May 28th, 2009 and went live on June 3rd. 2009.  Since then, Microsoft is showing its commitment to Bing as an Internet Search Engine rivalling the dominant giant Google. With Windows 8.1, Bing was deeply integrated with the OS with what was called "Smart Search" and this was accessible from the Start Screen. But now a Search Engine is not used 'just as a search engine'. Now we use these services to find coffee places around us, book cabs, book movie tickets and more.
With this competition, it is very difficult to choose which service is the best. But from my own point of view and priorities, I have my own reasons why I use Bing and not Google. That's right! I use Bing on my Phone, Tablet, PC or any other device that I own or I use on the go. Here are some of the reasons that made me switch and which may apply to you too:
Power of Cortana:
Cortana, world's only 'personal' digital assistant. She was introduced to the world as a smart assistant on April 2nd, 2014. Initially, she just worked on Windows Phone but she actually grew smarter and smarter. She gets to know you. She keeps track of things you care about and keeps you up to date with them. Bing plays a major role here because the backend that Cortana uses to understand the entire Internet is 'Bing'. Hence, if I tell Cortana on my phone that I need her to track Facebook's Stock, not only will she will track that for me on my phone but will also show me the latest quotes when I use Bing homepage or another app.
Available on all my devices:
Bing is available on all my devices. As Bing is deeply integrated with Windows phones and other Windows 10 devices, Microsoft is constantly updating their Bing apps for Android and iOS devices. For other operating systems like Linux, the Bing webpage fills the gap. This Bing app is very much personalized too. You can check your account status, settings and search with text and voice using their apps. On the other hand, Cortana is also available as a separate app on the Apple and Google Play stores but is not yet available in all the countries. I hope that Microsoft merges the Cortana and Bing apps very soon for the users to get the benefit of using Cortana and get more productive.
Search results quality:
While there have been several debates that compare the two largest search engines of the Planet: Bing and Google, there has not been any major conclusion. But talking about relevance, Bing is not bad. I would rather say that Bing is great with my search queries. Whatever I search for I found. Not only the latest pages but also slightly older one so that I know the whole story about the topic and not just the latest insights. This makes my opinions stronger. Whether I am preparing a project report or just searching for self-consumption, searching on Bing helps me to frame a stronger point about it also by saving the number of pages I visit. You can also check the BingItOn Challenge page to compare the search engines for your own queries yourself.
Predictions:
Remember Octopus Paul? Similarly, Bing also predicts stuff for you. "The algorithm search, social, and other relevant data to make intelligent predictions about upcoming events, including sports, reality TV shows, and more" says the Bing Prediction info page. Bing scored 95% accuracy for the 2014 midterm elections in the US. It can also predict the NFL games, FIFA World Cup games and for cricket fans, yes! It predicts both World Cup and IPL games too.
Great Homepage:
No matter how many times you say, "Don't judge a book by its cover, somewhere inside you do judge it!". Bing has a great homepage. There is a great collection of images that are changed on a daily basis that makes the homepage far more attractive. Sometimes it is a static image or sometimes it is a really short video that makes your experience amazing. Along with this, you can check the general information associated with that image just by hovering your pointer to the info button on the right bottom corner of the homepage.
Microsoft Rewards:
Previously called as Bing Rewards, Microsoft Rewards is a kind of way to pay people for using Bing. They don't pay money to use Bing rather they give our free Skype credits, Gift cards for Microsoft store, Amazon, etc., Coupons, or Accessories for your devices. These rewards are earned by collection points by using Bing for your searching needs on the Internet and you can probably earn more by using Microsoft services like Microsoft Edge with Bing.
Please note that Microsoft Rewards are available in only selected regions but you can join them if you use a VPN Hack. *wink*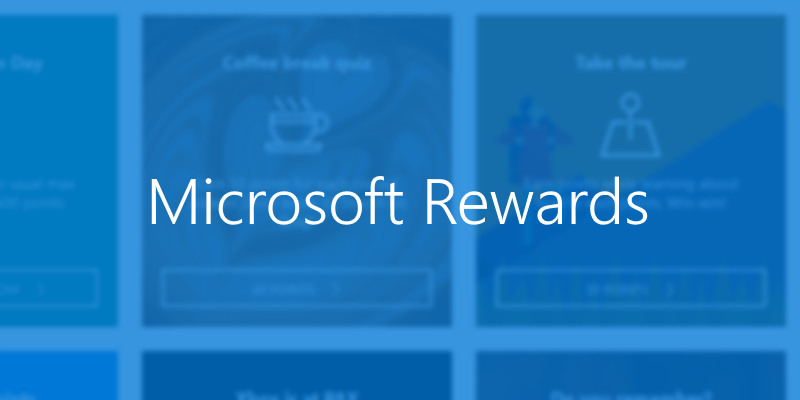 Geeky Searches:
Programmers! This is for you. I won't say much but rather just show you two images comparing Bing and Google Search.
See the code readily available? Also, those related searches? That's why being a Developer, I prefer solving my queries using Bing.
Tracking:
Remember how I talked about Cortana being your personal digital assistant? Well, Bing can do some things independently too. You can try tracking your packages, flights, and more just by typing the details on Bing search bar.
Local Searches:
Bing knows you. Bing knows where you are. Bing knows what you like. Bing knows what you dislike. After switching to Bing for a while, Bing knows I love food! I love eating at Barbeque Nation. So, when I search for 'Barbecue Nearby', it shows me my favorite restaurant!
Image and Video Search:
The image search on Bing is phenomenal. You just paste an image URL or upload one from your device, it will show you more images related to that image.
See this?
Plus, an image feed based on your interests and what is trending on the Internet:
Now see this, first I will search "Sheldon Cooper Laughing". It shows me all the results where Jim Parsons is laughing while playing the role. But a GIF might be something that a normal person would prefer, hence I get more GIFs as compared to static images.
But the one when he wore that blue shirt with 73 is something I am looking for. So, I will just add some simple details on the top and as he would say, "Bazinga!"
Coming to the video search, it is really convenient. You just need to search any term and you will see relevant videos from multiple sources and if you want, you can just hover over the thumbnail to watch a short preview over a little-expanded video player on full volume.
It can help you do Math:
Adding two numbers is fine, conversion of currency is fine but do you know that Bing can actually help you solve equations? Just type the equation into the search bar and get the solution. Here is the proof:
Integration with Facebook Messenger:
As we covered recently, now you can connect with your favourite services via Facebook Messenger using Bing. There is a new field called Representative that links you to the official contact of the service.
Above are all that I think made me switch to Bing and are keeps me staying. All these features are brought together to life with advanced machine learning algorithms and years of research and hard work. As Microsoft is a productivity-focused Software giant, Bing is something that drives a large part of its revenue by conquering a large amount of market share. Because of their success already I can only see Microsoft offering even tougher competition to its largest rival "Google".
After reading this, if you wish to give Bing a fair try, set it as your default search engine.