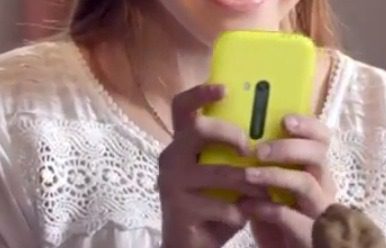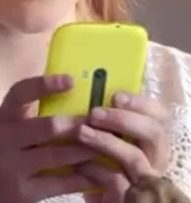 MyNokiaBlog has noticed an odd new Nokia handset turning up in a promotional video by KPN for the Nokia Lumia 920.
They note the device has unusually rounded corners and appeared to be very slim, around the same thickness as the headphone jack, as can be seen by the extra bump required to accommodate it.
It somewhat resembles the Verizon Nokia Lumia 822, except for this bump and of course looking a lot thinner, and it would not be too much of a conspiracy to suggest Verizon's future Nokia phones would have a distinct styling on the massive carrier.
Could this device be as yet unannounced Windows Phone?  See the device at the 0:06 mark on the video after the break.
Via MNB