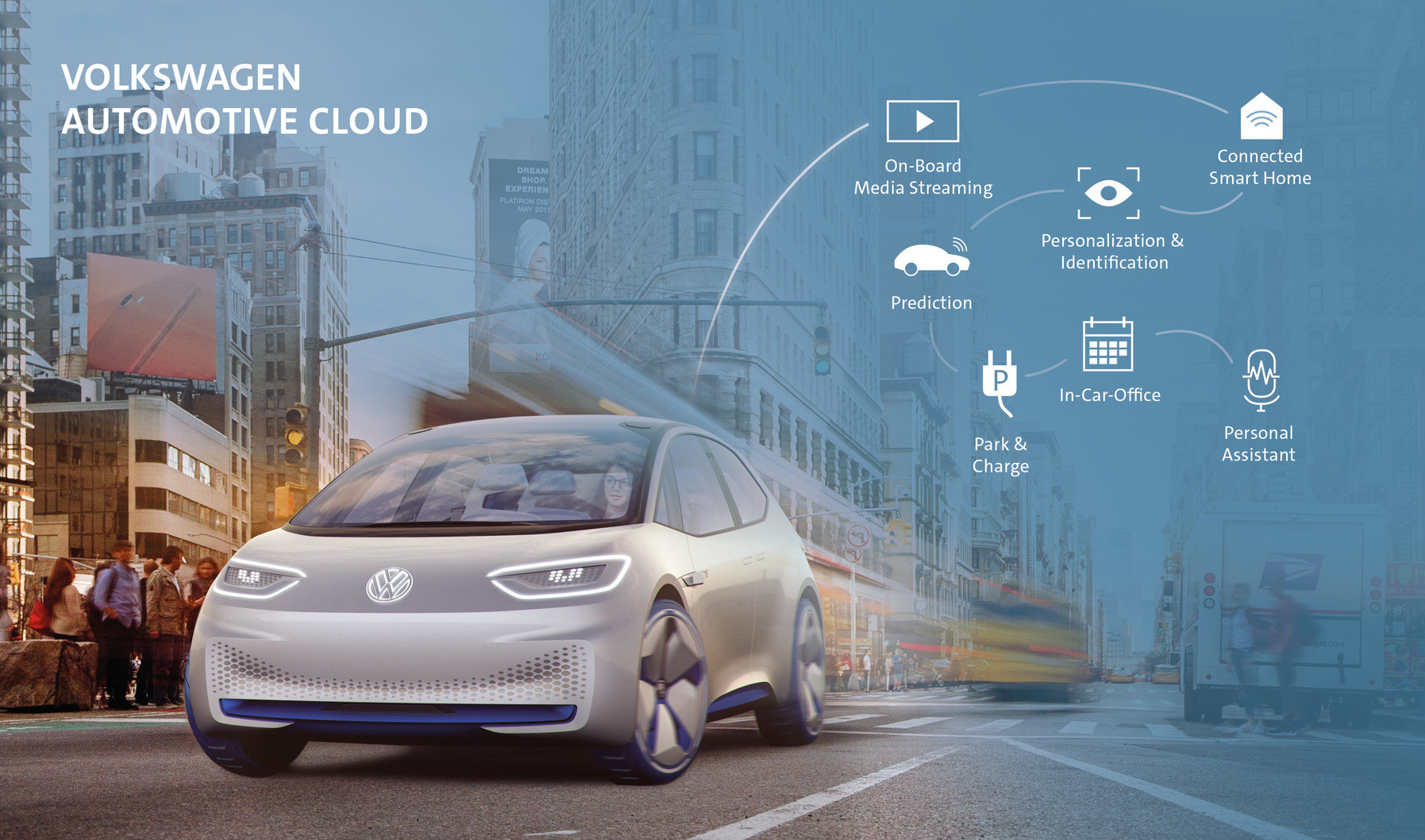 Today Volkswagen and Microsoft announced a strategic partnership which would see Volkswagen build all in-car services for vehicles of the core Volkswagen brand as well as the Group-wide cloud-based platform on Microsoft technology.
Together, the two companies will develop the technological basis for a comprehensive industrial automotive cloud. In the future, all in-car services for vehicles of the core Volkswagen brand as well as the Group-wide cloud-based platform (also known as One Digital Platform, ODP) will be built on Microsoft's Azure cloud platform and services as well as Azure IoT Edge.
From 2020 onwards, more than 5 million new Volkswagen brand vehicles per year will be fully connected and will be part of the Internet of Things (IoT) in the cloud.
"The strategic partnership with Microsoft will turbocharge our digital transformation," said Dr. Herbert Diess, CEO of Volkswagen AG. "Volkswagen, as one of the world's largest automakers, and Microsoft, with its unique technological expertise, are outstandingly well-matched. Together, we will play a key role in shaping the future of auto-mobility."
By building the Volkswagen Automotive Cloud, Volkswagen will be able to leverage consistent mobility services across its entire portfolio and to provide new services and solutions such as in-car consumer experiences, telematics, and securely connect data between the car and the cloud.
To help usher in a new wave of automotive transformation, Microsoft will provide hands-on support to Volkswagen. As part of the new entity, Volkswagen will establish a new automotive cloud development office in North America near Microsoft's headquarters as it ramps up its new automotive cloud development office, including resources to help drive hiring, human resources management and consulting services. The workforce is expected to grow to about 300 engineers in the near future.
Beyond the technological rationale of the partnership, Microsoft provides access to cloud expertise across their organization so Volkswagen developers and engineers can benefit and learn from Microsoft's strong culture of collaboration and agility and can transfer those experiences into the core Volkswagen organization.
"Volkswagen is harnessing technology to digitally transform and deliver innovative new connected car services to its customers," said Satya Nadella, CEO of Microsoft. "The world's leading companies run on Azure, and we are thrilled that Volkswagen has chosen Microsoft. Together we will reimagine the driving experience for people everywhere."
In the future, Volkswagen's fleet of cars will become mobile 'internet of things' hubs linked by Microsoft Azure. In the long term, the solutions developed through the strategic partnership will be rolled out to other Volkswagen Group brands in all regions of the world, building the foundation for all customer-centric services of the brands.
Read more about the partnership at  Volkswagen here.