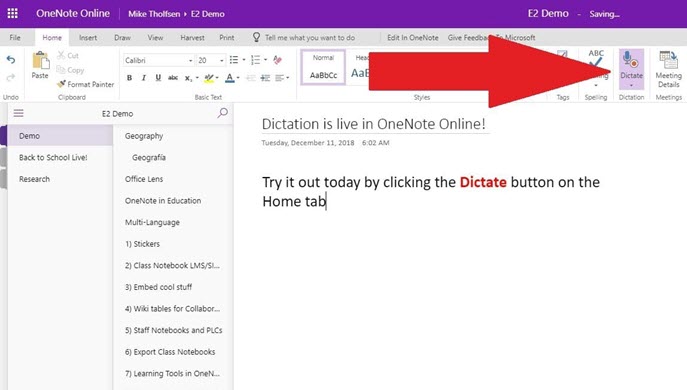 In October Microsoft revealed that it is adding Voice Dictation to Word Online and OneNote Online.
The feature came to Microsoft's desktop office suite in July this year and today we can report that is is being widely rolled out to OneNote Online today.
Microsoft says their motivation is to help those with dyslexia create documents more easily, but I suspect nearly every one would appreciate the option for letting their fingers take a rest every once in a while.
The feature will come to PowerPoint, Excel and Outlook in 2019.
Microsoft is also adding real-time translation to the immersive reader in Word, OneNote and Outlook Online, and also for OneNote for Windows 10, Mac and iPad this fall. The feature will support the translation of single words, sentences and full pages, though sentence-level translation will come only later.
via Techdows.com