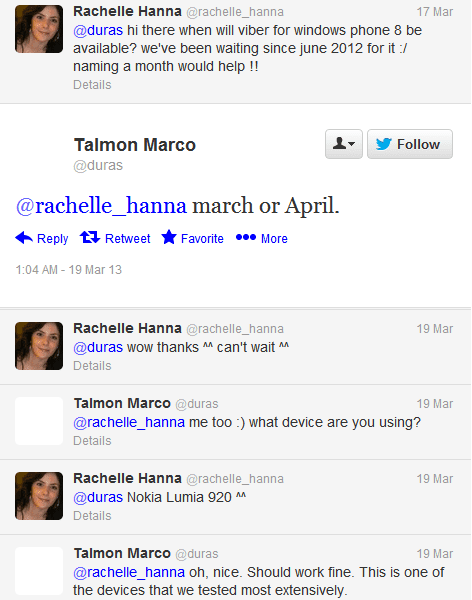 Viber's CEO has responded on Twitter to questions about the arrival of the VOIP and Messaging apps on Windows Phone 8.
He has recently said the app is in the final stages of development, and has confirmed yesterday that the app should hit the market either in March or April.
He also said the app has been extensively tested on the Nokia Lumia 920,  but has of course confirmed earlier that the app will  not be a Nokia exclusive.
The current Viber app only supports messaging, but the new app is expected to support full VOIP functionality.
Thanks Al for the tip.