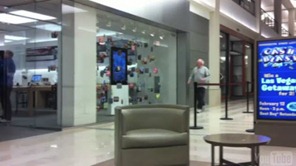 What a difference 2 weeks make.  Just recently at Mobile World Congress we had Verizon Communications Chief Technology Officer Tony Melone frankly shooting off his mouth about the Nokia/Microsoft partnership, saying "I don't think Verizon needs the Nokia and Microsoft relationship," and "I'm more optimistic with WebOS developing into a strong player."
Hopefully Mr Melon has now been sent on long gardening leave, with his boss Chief Executive Daniel S. Mead singing a completely different tune.
"When you think about the capabilities of those two companies, we are very interested," Mead said.
Unlike Mr Melon, it appears Daniel Mead was immediately struck by the sea change which would result from Nokia adopting Windows Phone 7 as its primary operating system, saying when he heard of the deal he had contacted Nokia Chief Executive Stephen Elop to congratulate him and express his interest in learning more about the company's plans and was now waiting to hear from Nokia on how to move forward.
The remarks were made in the context of an interview about rumours of poor sales of the iPhone 4 on Verizon. Denying this Mead said Verizon Wireless sold more iPhone 4s during its initial launch than any other product in the carrier's history, but still refused to release numbers until its next earnings release.  We have seen Microsoft being hounded for much of the last 2 months for similarly not releasing numbers, so paint us as unconvinced.
Underlying this suspicion that the iPhone was not the rainmaker that Verizon expected, Mead said the company will continue to strongly support other operating systems such as Google Inc.'s Android, Research In Motion Ltd.'s BlackBerry, and eventually Microsoft Corp.'s Windows Phone 7. Verizon's first Windows phone 7 handset is expected within the month.
Read more at the WallStreetJournal.
Via Nexus404.com