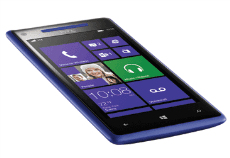 In a blog post Verizon has finally confirmed officially that the HTC 8X will come with wireless charging built in.
In the post Verizon writes:
Exclusive to Verizon Wireless, the Windows Phone 8X features wireless charging support built right into the device. When placed on top of a charging pad, the Windows Phone 8X can easily and wirelessly charge without the need for wires and cables.
The post concludes that the device will be available before Thanksgiving in California Blue, Graphite Black and Flame Red. The 16 GB handset will retail for $199.99 with a new 2 year contract.
Read more at Verizon here.
Via The Verge.com