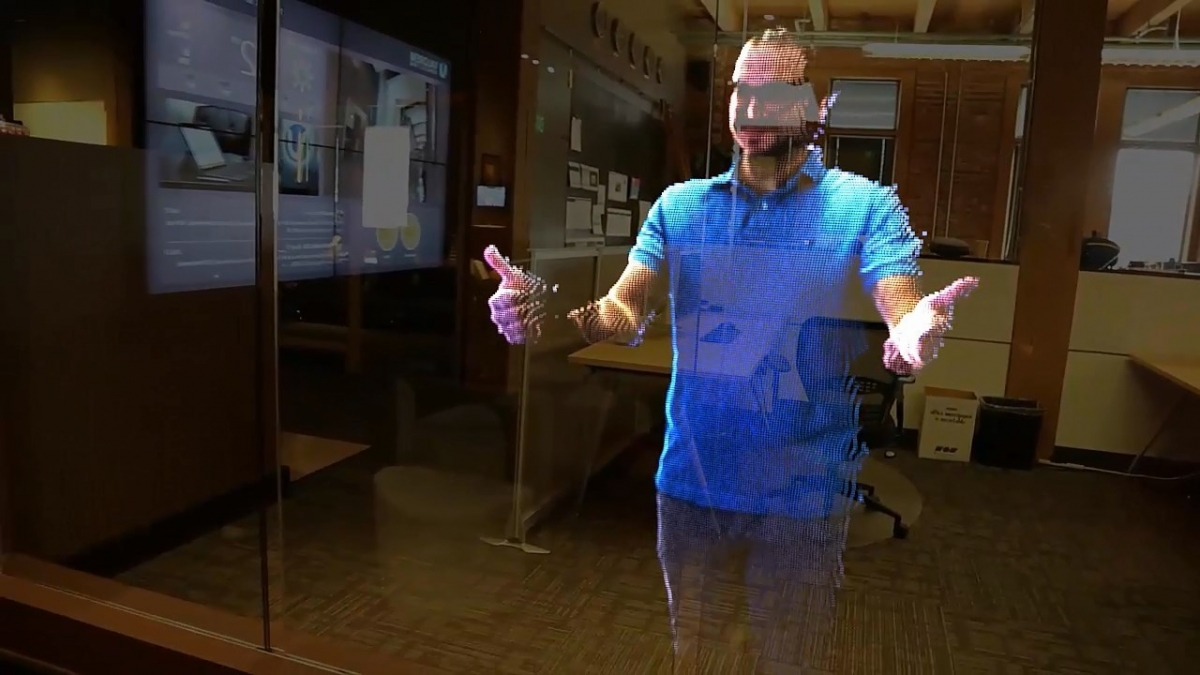 ISV Valorem Consulting, who has developed a number of HoloLens apps, has just shown of a new project, HoloBeam Tech, which promise to offer a 3D telepresence system for the price of a set of stereoscopic cameras and a HoloLens headset.
Their system allows them to capture the likeness of a user using a stereoscopic camera and stream it over the internet  as 3D point cloud data. The holographic stream is decoded and rendered via Microsoft HoloLens, providing a Star-Wars-like representation of the sender's likeness.
See the technology demoed in a video below:
Valorem have also posted a demo app which lets HoloLens users see what HoloBeam can do using pre-recorded data.
Find it in the store here. The HoloLens is currently on sale to enterprise, developers and power users for the mere snip of $3000 and can be found at the Microsoft Store here.
Developer:
‪Valorem Reply‬