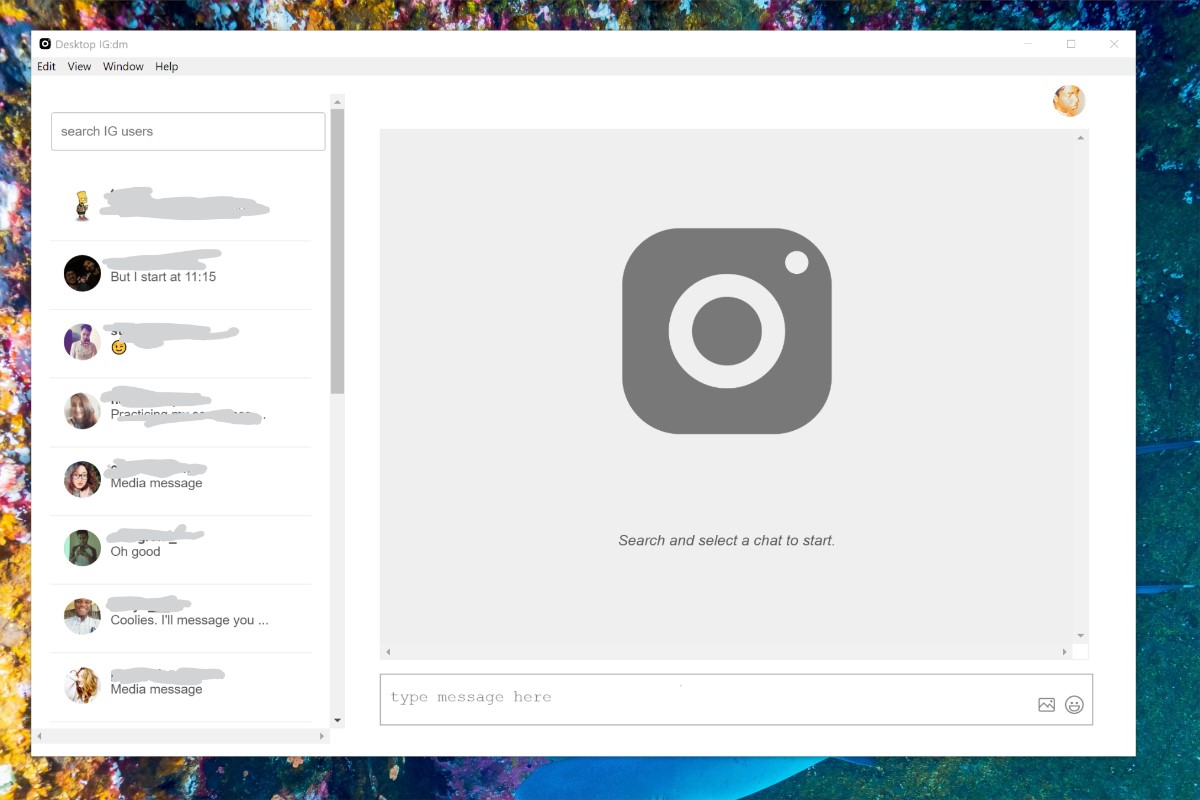 Instagram's Direct Messaging feature is on the cusp of turning into a messaging service all its own.
While Facebook does have a Windows app that supports DMs, users who don't use the Microsoft Store can't access the service through a browser at this stage, nor can they use any desktop app.
An enterprising developer has made an Instagram DM app for Windows, and it works very much like you'd expect.
It's very clean and minimal in terms of design, and it just works. It offers most of the features that you'd want from a messaging app, and lets you attach media to your DMs.
As it isn't built for phones, there aren't any camera features, so you can't take videos and send them. By the same token, you can't view sent videos (of the disappearing Snapchat style variety) from my testing. This isn't much of a deal breaker, just something to be aware of.
It goes without saying that if you're on Windows 10, you need not use this app as you have access to the real Instagram app, DMs and all (It actually doesn't install on Windows 10 unless you use compatibility mode). That being said, if you're a Windows 8.1, 8, and 7 user,this app is pretty much one of the few ways to use Instagram DMs from your PC.
You can download Instagram DM for Windows from the website here.