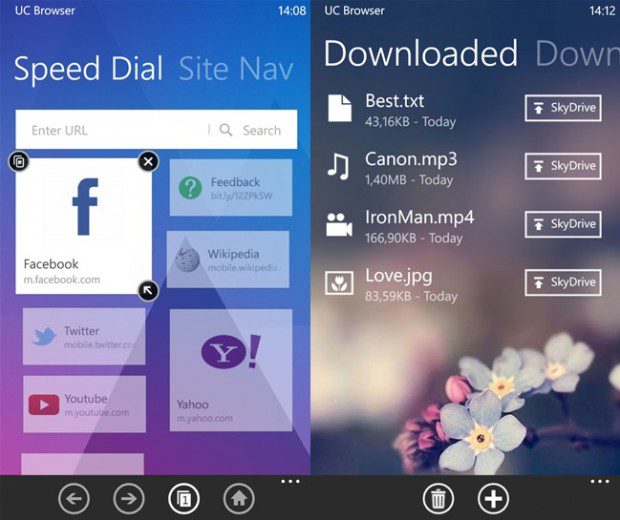 Popular 3rd party web browser in Windows Phone Store UC Web got updated to v3.3 with many new features including Pin To Speed Dial, Wi-Fi Sharing and more. You now have the ability to "pin" features and websites to the browser homescreen and share your downloaded files over Wi-Fi.
Features: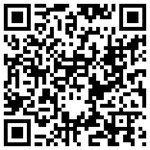 1. Pin To Speed Dial

Just like pinning an app to the homescreen on your WP handset, now you can also pin your favorite UC Browser features as well as websites to the Speed Dial on UC Browser's homescreen. For instance, fans of UC Browser's powerful Downloads feature can click the "+" icon on the Speed Dial screen, go to Feature Recommendation, and select Downloads. The Downloads feature will then be accessible via UC Browser's Speed Dial.

2. Wi-Fi Sharing

UC Browser's latest update for Windows Phone makes file transfer between your phone, tablet and PC easy by allowing you to share downloaded files with other devices over Wi-Fi. Just go to downloaded files in Download Management, click on the Wi-Fi icon at the bottom right corner, and follow the instructions to connect your phone to your tablet or PC.

3. Geo-location Sharing

UC Browser for Windows Phone now supports geo-location sharing on Facebook and other websites. Social network fanatics can now let their friends and family know their whereabouts when posting messages or photos.

4. Others
Site Nav is further categorized to make navigation even more convenient. The UC Browser shortcut on the phone's homescreen is now a live tile to fit with the Windows Phone theme.
Download it here from Windows Phone Store for free.