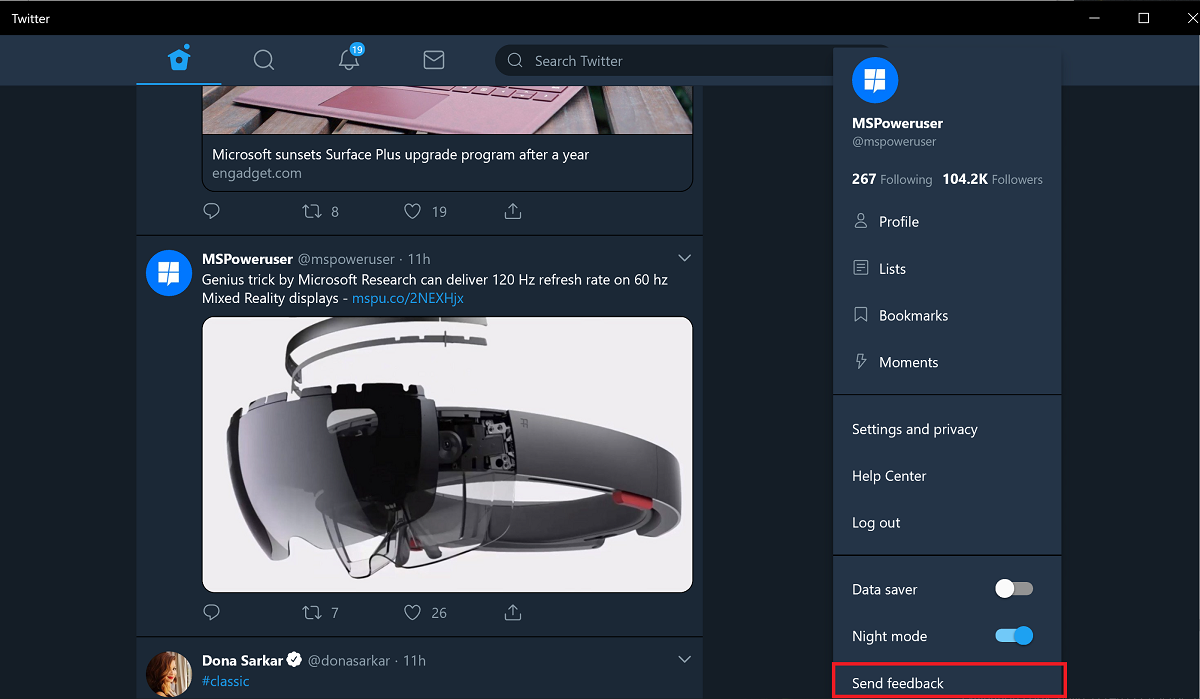 Twitter's Windows 10 Progressive Web App team has pushed out another update for the app, bringing along a number of fixes.
The official changelog for the versionless app dated 4th September reads:
We added the ability to update your language preference on web. You can check and update your language in settings.
Windows: Swipe keyboard should no longer crash when composing a Tweet.
Screen reader support: Confirmations and errors will now be read out (e.g. Your Tweet was sent).
As a PWA the new features should show up by simply opening and closing the app.
If you have not downloaded the app already you can find the app in the Store here.
Via WindowsLatest