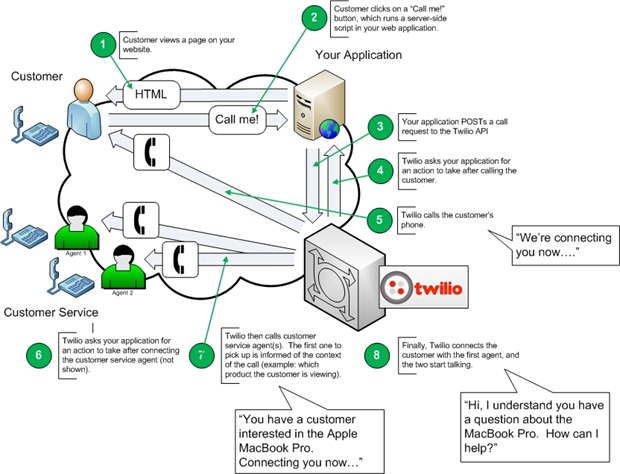 Twilio is a web service with a telephony API offering a set of commands that make it easy for developers to integrate phone and SMS services into their web-enabled applications (no, I don't understand it really either).
If however you do understand, and of course you are a developer, you may stand a chance of winning the company's Windows Phone 7 developer contest.
The company is running a developer contest for the best Windows Phone 7 app using the Twilio service, and are offering a netbook and $100 in developer credit from Twilio for the most unique, powerful, creative submission.
The company has even updated their open-source TwilioApi library to support Silverlight, so there is really no excuse.
Submissions to the contest are due by Sunday August 15th, at 11:59pm Pacific Time, and can be submitted here.
Read more about the contest at Twilio here.