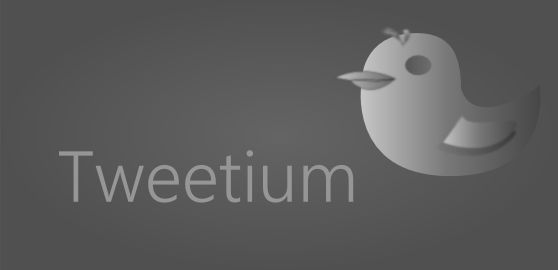 Tweetium, one of the best Windows apps for Twitter is finally available for Windows Phone. The app comes with all of the features that is available on the Windows version. The app is an universal app – meaning that if you've already purchased the app on your Windows device, you'll be able to install it for free on your Windows Phone and get all the premium features. Here is the list of features:
First official release on phone!
New theme system!
You can now choose from a set of background colors and pair it with your choice of accent color (or none at all!).
Multiple photo upload is now supported
Added "Start at last read" option
This will load to your last read position, up to about 200 tweets back (the most Twitter will provide in one request).
Connect+ is now enabled by default for all Pro users
More improvements to this coming via server updates soon
Updated UI for profiles (particularly in portrait layout)
Many UI and layout tweaks throughout the app
Last read indicator is now attached to the top of the last read tweet, to help keep it from going under scrollbars
Performance improvements
Reduced battery and bandwidth usage
Reduced occurrences of (non-stream) rate limit errors
Fixed image embedding for conversation entries with multiple images
Worked around a phone-only OS bug causing secondary touch contacts to trigger accidental thread expansions or button/link presses.
Cancel pending thread expansions when moved off-screen
Workaround for unmute function being undone by mute roaming
All assets are now available at all scale sizes on phone
Updated logo
Fixes to loading and position restoration
Fixed a bug which could cause the view to continuously try to load new tweets when near the top
Fixed a bug with the CommandBar foreground color for black background with gray accent
Fixed a bug which could cause redundant color entries to appear in the color selectors
Fixed a problem where search box suggestions could be missing if capital letters were used
Head over to this link to download Tweetium for Windows Phone.