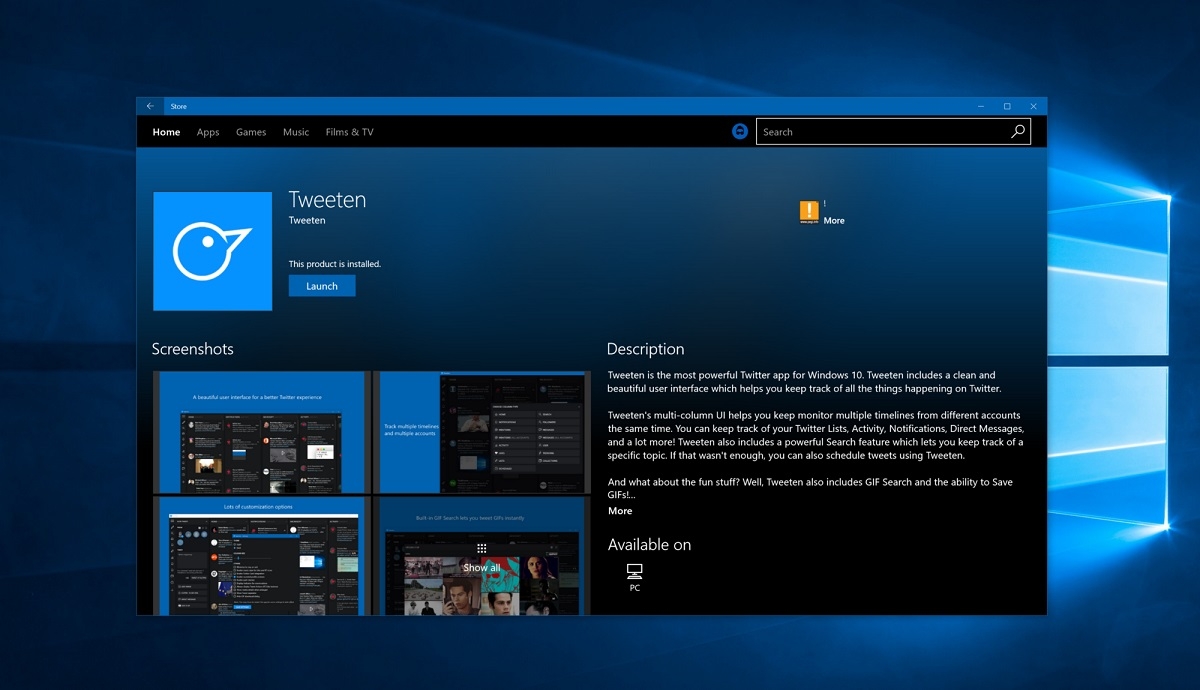 Popular Twitter client Tweeten, which is based on the TweetDeck web app, is now available in the Windows Store as a Centennial Bridge app.
Centennial bridge apps are Win32 x86 apps which have been packaged for Windows Store in such a way that it ensures clean install, uninstall, and seamless updates. The behavior and performance (including startup) of users' systems remain pristine.
Tweeten is built on the Electron Framework and offers features such as GIF Search, Save GIF, the beautiful user interface, and all the other customization features unavailable on TweetDeck.  Installing the app from the Store rather than side-loading from the website means  seamless auto updates, particularly useful when TweetDeck backend changes cause issues which need to be rapidly corrected.
Tweeten for Windows 10 is available for free on the Windows Store, and you can download it from here.