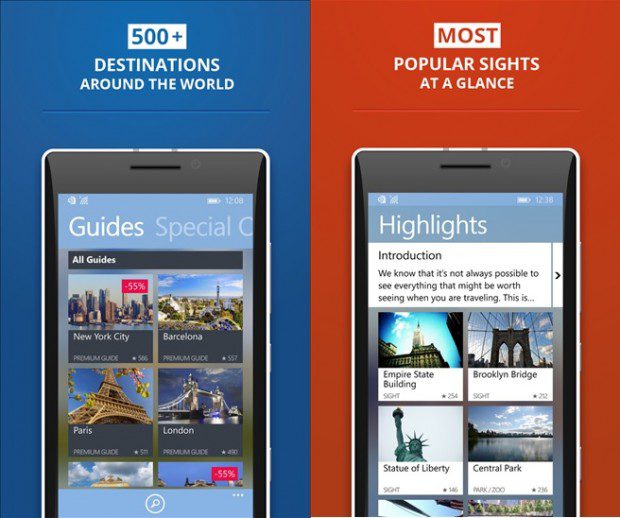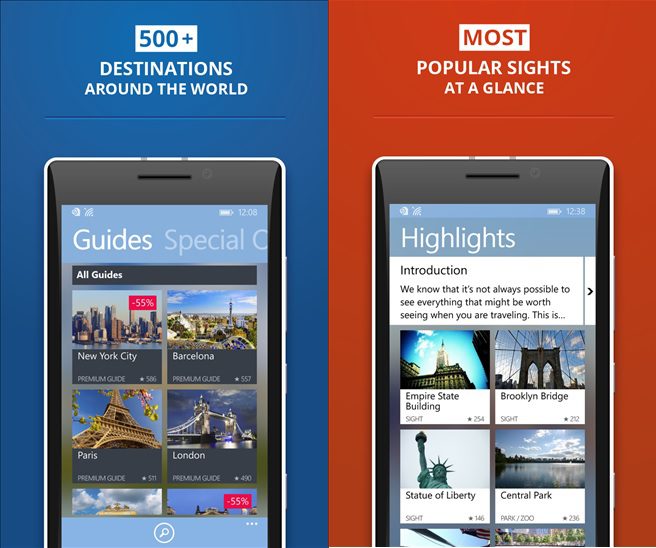 You can now discover the most popular destinations all over the world with tripwolf for Windows Phone, a travel guide with offline maps. You can plan your trip with suggestions from the tripwolf community and get helpful information from experienced travel authors.
Features:
» WORKS 100% OFFLINE «
All the travel guides can be accessed entirely offline. No roaming fees in foreign countries: use the guides, features and maps with no need for an internet connection.

» ON THE ROAD WITH OUR TRIP PLANNER «
Create your personal trips and plan your journey on the road or in the comfort of your own home. Anytime, any place.

» TRAVEL TIPS FROM THOUSANDS OF TRAVELERS «
Get authentic travel advice and reviews for the best sights, restaurants, shops, hotels, bars etc.

» SIGHTS, HOTELS, RESTAURANTS, BARS & MORE «
Browse exciting places in different cities, regions or countries. Discover unique sights and insider tips from the tripwolf community.

» MORE FEATURES «
• tripwolf travel guides are available in English, German, French, Italian, and Spanish.
Download it here from Windows Phone Store for free.