After some ruckus yesterday I think we are at risk of forgetting that is is in fact that most wonderful time of the year, and that Christmas is starting in only 4 hours in New Zealand.
That means Santa needs to star revving up his sleigh and taking to the skies delivering presents to millions of children around the world, and this year Windows 10 users on phone and desktop can track the entity directly using their build-in Maps app.
Simply tap on the search bar and select "Where's Santa?" and you will be presented with the screen above, showing Santa's current location and information about his activities.
See screen shots below:
Gallery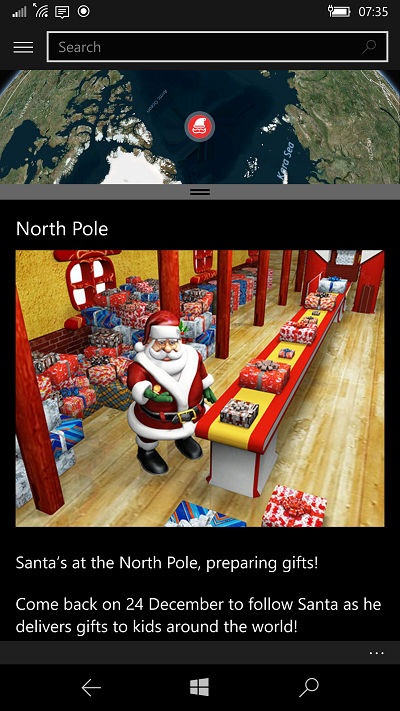 If you prefer something more interactive, you can also install NORAD's full features app, which also includes count downs, games and activities.
Find that app below.
Developer:
North American Aerospace Defense Command NORAD