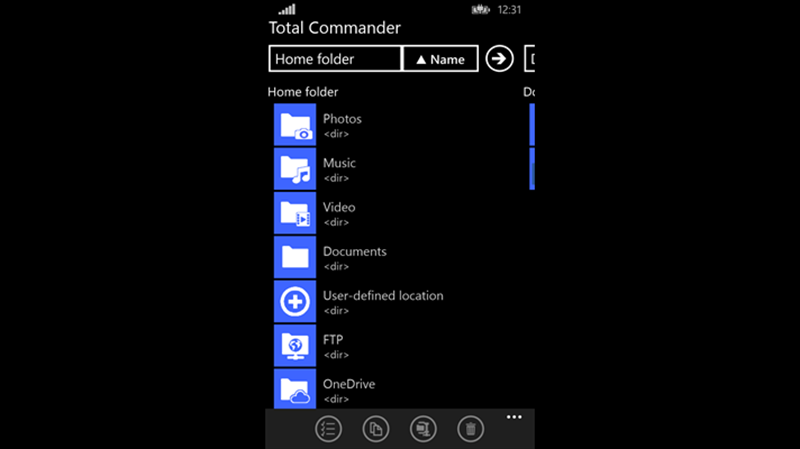 A year ago we reported that Total Commander was running a closed beta for a Windows Phone app.
The app has finally been released, and is now available in the Windows Store.
Version 1.0 of the app has a massive feature list, which can be seen below.
Main features:
Copy, Move whole subdirs
Rename (via properties), create dirs
Delete (no recycle bin)
Zip and Unzip
Properties dialog
Search function (also for text)
Select/unselect groups of files
Select by tapping on file icons
Select range with long tap on file icon
FTP client (built-in plugin)
WebDAV (Web folders) (built-in plugin)
LAN access (built-in plugin)
WiFi direct file transfer (plugin)
Cloud Storage: Microsoft, Dropbox, Google
Thumbnails for pictures
Virtual two panel mode
Bookmarks as in Total Commander
Simple help function in English, German
Supported languages of the main program: English, German, Croatian, Czech, Danish, Dutch, French, Greek, Hungarian, Italian, Japanese, Korean, Polish, Portuguese, Romanian, Russian, Simplified Chinese, Slovak, Slovenian, Spanish, Swedish, Traditional Chinese and Ukrainian. Translated viacrowdin.net, using strings from the Android version
See screen shots of the app below:
[gallerify title="Total Commander screen shots"]
[/gallerify]
Find the app in the Windows Store here.