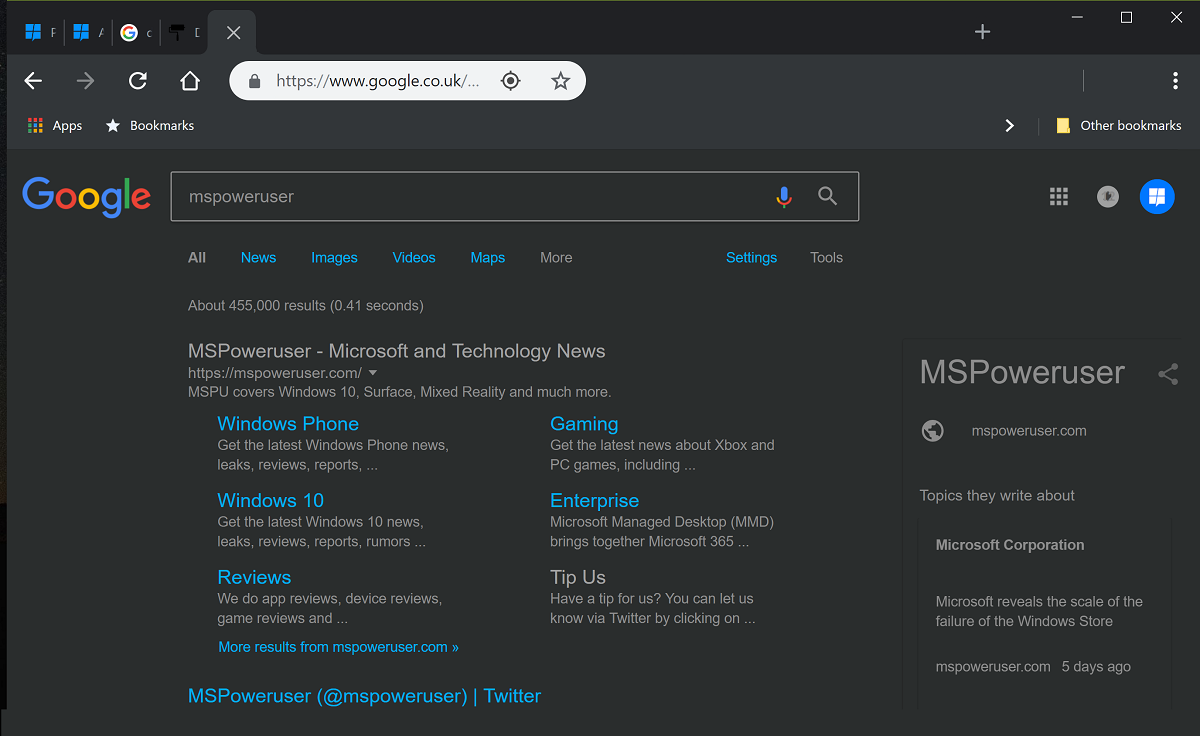 With the change to Material Design in Chrome 69 and above many existing themes stopped working properly, resulting in many visual artefacts.
Now the designers of the Material Incognito Dark Theme, which has nearly 200,000 users, have updated their theme to support Chrome 69 and above, meaning your browser will once again fit in with the dark theme on your Windows 10 PC.
The Material Incognito Dark Theme is based on the dark theme which Google already shows when you place the browser in Incognito mode (hence the name) so should be consistent with Google's own vision of how the browser should look in black.
If you want to complete the picture you can also add another extension, Dark Theme for Google, which uses CSS to skin popular Google sites, Google Search and YouTube, to bring some further darkness to those pages.
Material Incognito Dark Theme can be found here and Dark Theme for Google here.
Via HTNovo.net