This is just to inform you of three apps we've published for WP users in India.

The first app, Delhi Metro, is a fare and route calculator for the Delhi Metro subway system. The app allows you to get the latest stations as well as calculate the exact fare and route on the subway system, including the changeover stations.The app is available here(or scan the QR Code) and there is a trial version available with the only limitation that you cannot expand the detailed list of stations on the route.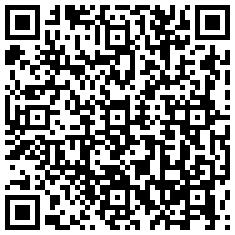 The second app, Flight Status India, lets you view the status of domestic flights in India by airline or airport. We currentlu support 3 major airlines and 4 major cities with more coming up in later versions.You can find the app here(or with the QR Code) and there is a trial version too that has the limitation of being able to select only one airline (Jet Airways) or airport (Delhi).

The third app, EMI Amortization, is a mortgage calculator meant for both individuals and bank loan agents. The app allows you to enter the details of the loan and it calculates the mortgage amount (EMI) and the entire amortization schedule for you. If you're a bank loan agent, you can even send these details to your client by way of an SMS or email directly from within the app.EMI Amortization is available at here(or with the QR Code) and the trial version doesn't save the data or allow sending via SMS/Email.
You can also find more detailed information about the apps and their usage here