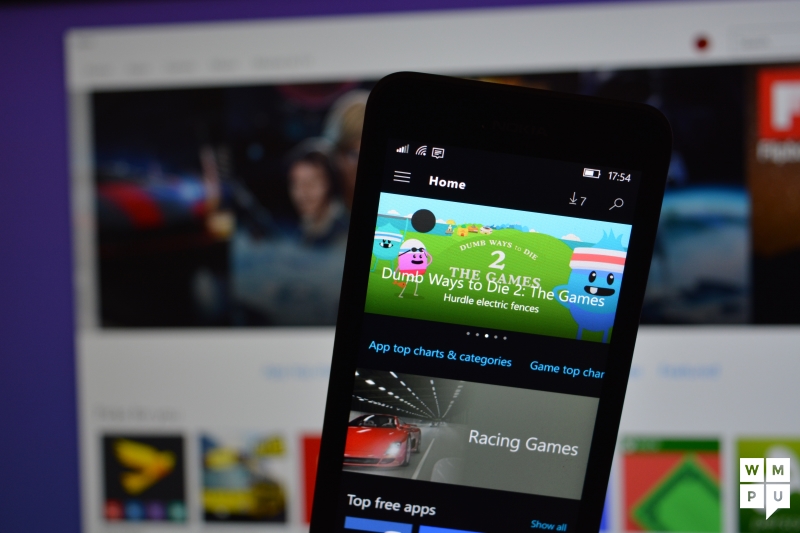 Microsoft's Windows store has 700 thousand apps, Apple's app store has 1.5 million apps, same with Google Play. These app stores are the fulcrum of a modern computing experience, allowing users to find and download news apps to make their devices better. None of these stores are fit for purpose. Each and every one of them is a bloated mess in a contest between companies, aimed at inflating the number of apps to the detriment of consumers.
Let us first consider what an app store is to represent for consumers. Before the age of app stores, smartphones and pdas didn't have a centralised place from which to get apps. There were some attempts like Nokia's Ovi stores, but until Apple unveiled its app store in iOS there was never really any concerted push to create one. The app stores were meant to be a safe space for users, where developers could produce apps and submit them, and the store curator would vet the apps before letting them in.
Now that each and every OS has an app store where software ranging from the banal Snapchat and Instagram, to the Office apps, to nifty indie apps, an arms race started. Every app store wanted to pass 500 thousand apps, 600 thousand, 700 thousand , one milion apps etc. To that goal, they began letting in any and all apps as long as they were not actively malicious. As a result of this store measuring contest, we now have app stores that are filled with  massive number of dead apps that should not exist.
To focus on the Windows Store, there is a problem of official apps not being present, or not being as features as iOS and Android and even Windows Phone apps provided by third parties, that issues has been discussed to death. The more pressing issue is the presence of junk apps and spam. Windows Phone and Windows have picked up quite a few spammy apps pretending to be everything from Skype, to Facebook, to Google. The problem seems to be have accelerated in recent months and is in fact more pressing due to the ubiquity of the Windows store due to Windows 10.
Earlier this year, Microsoft stated this:
Visual and category clutter negatively impact customer experience with Windows Store.

This includes apps with similar icons and titles that can be confusing to customers, in addition to app icons and titles when they don't match the app content.

Apps that can't be distinguished from other apps in the Store, have icons or titles that are too similar to other apps already in the Store, or don't properly represent the functionality of the app may be removed.

We may also remove apps that do not offer unique content, creative value or utility. For example when there are many apps that do not provide differentiated value (e.g. many flashlight apps with the same look and feel and functionality), some may  be removed from the Store. This will help customers access high value content in each of the Store categories. 
While this approach sounds like a good one, in theory, there have been little or no practical changes in the app store. Junk apps are still flooding the store by the day, and the app store search is cluttered up by random useless apps. Microsoft is simply – for whatever reason – not carrying out their promise. It is clear they can delete junk apps, they certainly were quick to remove 6snap and other apps, so they have the ability – just not the will.
We don't need 700 thousand apps if half of those are rubbish. It does not do any one any good, neither users, nor developers, nor Microsoft's image, if the app store is dominated by junk.
The Windows store is big enough now, its time to separate the wheat and let the chaff be carried off by the wind.