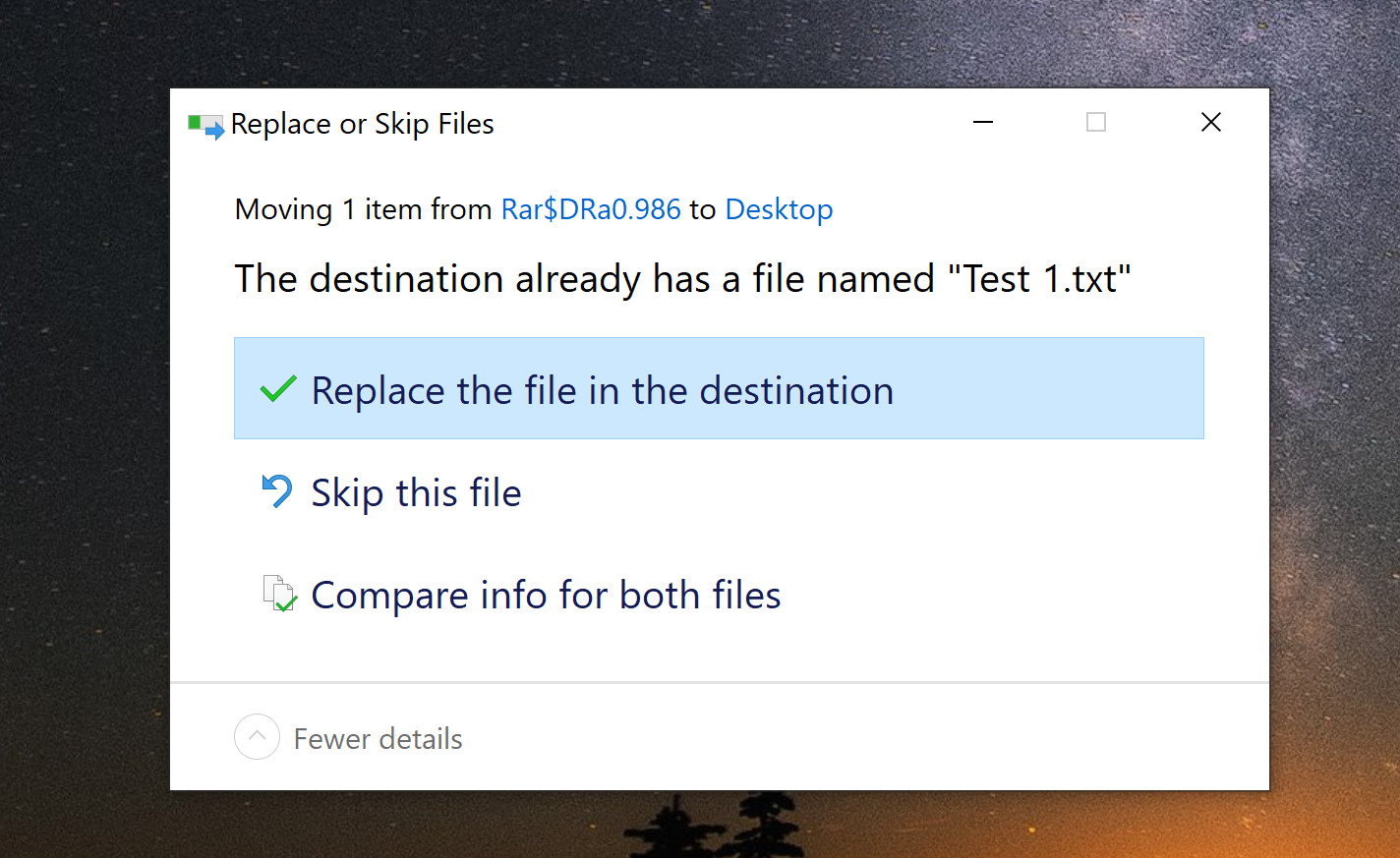 It seems with the October 2018 Update for Windows 10 Microsoft just can't catch a break. After the File Deletion issue which silently deleted the files of users who had moved their Known Folders to another location without removing the data from the previous location, it appears the Windows 10 File Explorer in the October 2018 update has another issue.
According to Reddit users, and in my own testing, when extracting files from a Zip archive using the Windows 10 File Explorer, the operating system will fail to extract files with the same name which already exist in that location. Not overwriting files is, of course, a good default option, but the issue is that File Explorer does not notify the user of this action (using the default dialogue above),  or give the user a choice, instead giving the impression that the files have been appropriately copied.
This could indirectly lead to data loss, if a user deletes the archive believing the data has been appropriately extracted, or lead to other issues where users believe they are dealing with new data when in fact they are dealing with old files.
According to users on Reddit the issue is not present in older versions of Windows 10, and also not present when using 3rd party Zip applications.
While this issue is much less serious than the earlier File Deletion bug, it does once again go to demonstrate issues with the testing of updates to Windows 10, given that the October 2018 update was meant to be fully tested and ready to roll out to million users more than 2 weeks ago already.
Read more about this bug in this Reddit thread here.
Via Ghacks.net