The Just Cause series has become a much-loved series since it's original PS2 and Xbox 360 outing. Now, it would appear that the first game in the series will be arriving on Xbox One.
Just Cause was listed on the Xbox Store under the Games on Demand section of the Xbox Store, despite never having a digital release before now. The game has a release date of October 29th, 2018 and costs just £8.99/$9.99.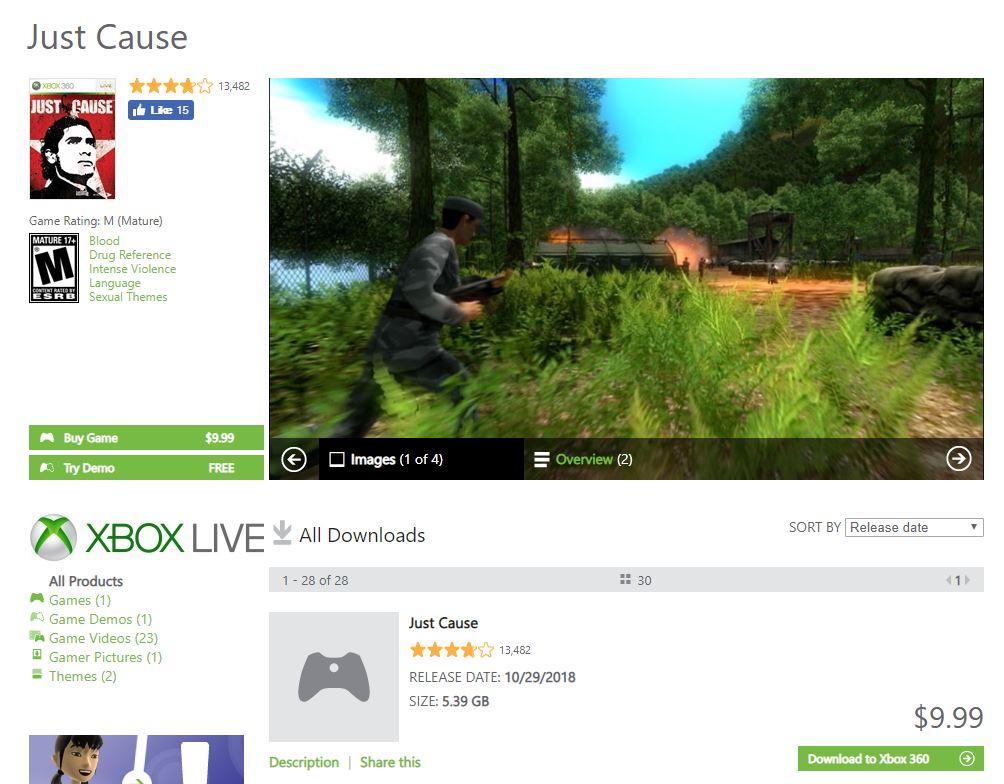 Just Cause is definitely rough around the edges in comparison to its sequels, but it is still a damn good video game. Hopefully, we'll be able to see the game release with some Xbox One X enhancements as well – it would look beautiful.