Is Copilot the best AI companion out there? Help us find out by answering a couple of quick questions!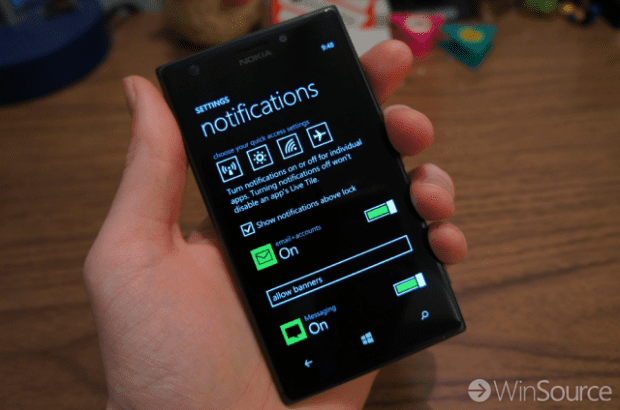 Tom Warren, who debunked the recent Cortana hoax, has posted today that the image above is the only genuine Windows Phone 8.1 screen shot.
He has said previously he has seen Windows Phone 8.1 a number of times.
The first image above is obviously of a lot higher quality and was re-created by Winsource from a picture we published in December last year and   which is said to be from an old build of Windows Phone 8.1, and shows Notification Settings, Quick Settings and Banner settings.
It shows what is presumably elements of the promised notification centre, which will allow quick access to some settings, such as WIFI or Brightness, also also show elements from Messaging and Email.
We believe Windows Phone 8.1 will have actionable notifications, meaning users will be able to respond to the notification directly from the notification centre, without having to open the full app.
Compared to the cool graphics of the Cortana hoax this is obviously a lot more basic.  Does it leave our readers satisfied? Let us know below.