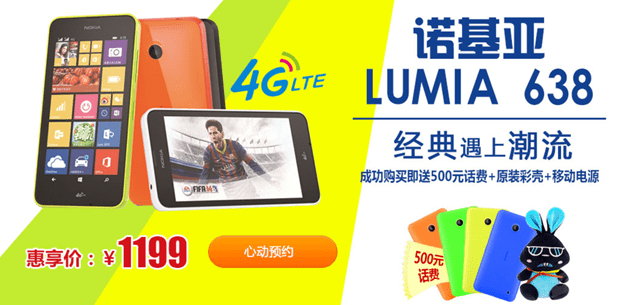 Well, this is a bit of a surprise.  It seems a whole range of Lumia 63x handsets are in production, including a new variant, the Nokia Lumia 638, which is currently on pre-order in China.
The handset is a 4G LTE device, but is also still dual-SIM, a feature not available in other locales.
It also has 1 GB of RAM, unlike the rest of the 63X range. It does however have the same 1.2 Ghz Quad core SnapDragon processor.
The handset is on pre-order for 1129 yuan (around $191).
The handset can be pre-ordered at Shanxi mobile here.
Via NokiaWPBlog.com