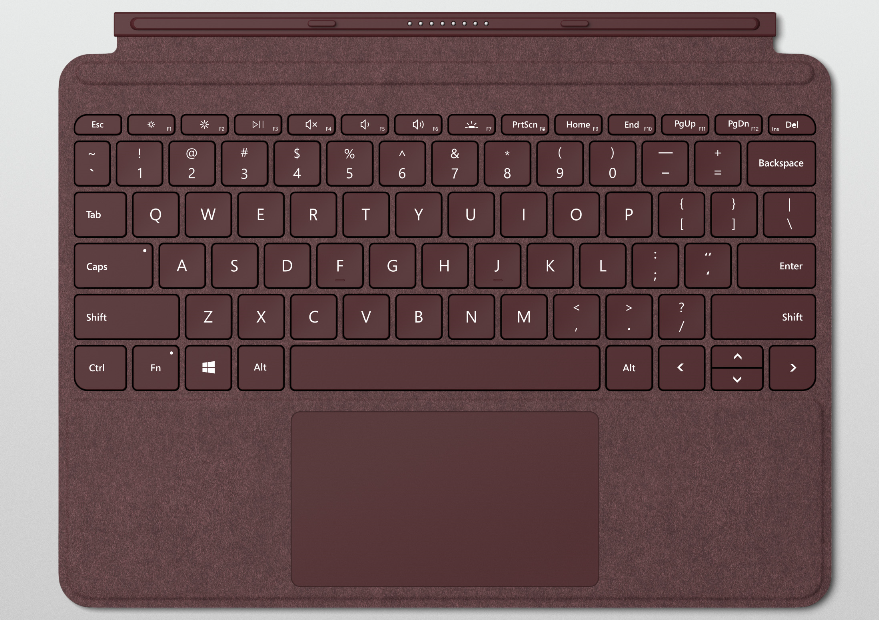 Along with the launch of new Surface Go, Microsoft today announced new accessories including the new Surface Go Signature Type Cover. This new Signature Type Cover features the proven scissor key mechanism and offers 1.0 mm of mechanical and stable key travel for comfortable typing experience. It also has LED backlighting to help you type in the dark. Microsoft has also included a large glass precision trackpad with support for multi-finger gestures.
The Surface Go Signature Type Cover wrapped in luxurious Alcantara material comes in three rich tone-on-tone colors, including Platinum, Burgundy and Cobalt Blue. There will also be a regular Surface Go Type Cover which will be in Black color.
The Surface Go Signature Type Cover will cost $99 and you can pre-order it here today.