Last week's leaked Halloween Steam sale turned out to be accurate. Just in time for the Halloween season, Steam has brought a multitude of dreaded deals for us to empty our wallets on.
The sale brings some very nice price cuts to a lot of fantastic games. TinyBuild's Graveyard Keeper sees a 25% cut; Dontnod's Vampy has been reduced by 33%; Warhammer Virmintide 2 has had its price slashed in half and Shadow of the Tomb Raider is now 34% off. I bet that last one will have people complaining.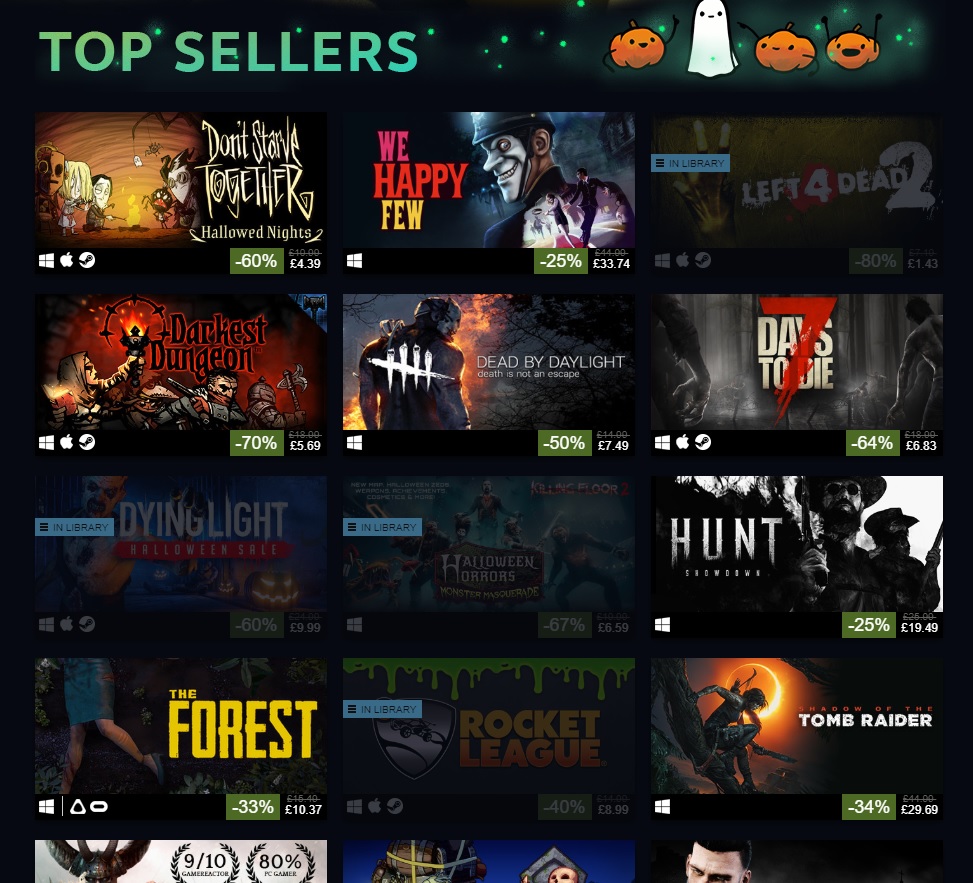 The sale doesn't just include horror games or games with "spooky" themes, though. Batman: Arkham Knight, Sleeping Dogs: Definitive Edition, Mad Max, Genital Jousting and Spore are all great games under £4. Although, that last one could be classed as a horror game.
Are you picking up anything in the Halloween sale? Or is your backlog already too full? Tell us in the comments below.