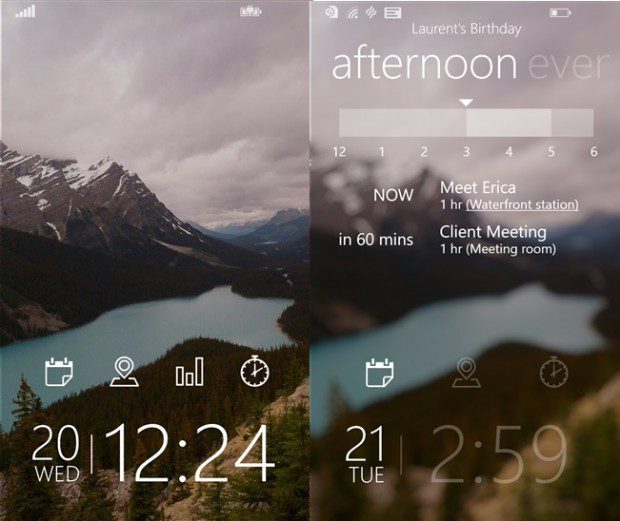 Tetra Lockscreen app which is part of Microsoft Garage project got updated to v1.1.0.2 in Windows Phone Store. This a minor update which includes support for additional toast icons and minor bug fixes.
Widgets supported so far:
Agenda
+Displays upcoming calendar events
+Visualizes the pace of your day with a simple timeline

Current Location
+Shows your current location on a street map
+Displays nearby calendar events with identifiable locations
+Pan and zoom in the top area of the screen, the bottom is reserved for unlocking

Activity Tracker*
+Displays activity in steps, distance or approximate number of calories burned
+Compare by hour in the daily view, or by day in the weekly view

Stopwatch
+Keeps time even when your screen is off
+Lap functionality
Download it here from Windows Phone Store.