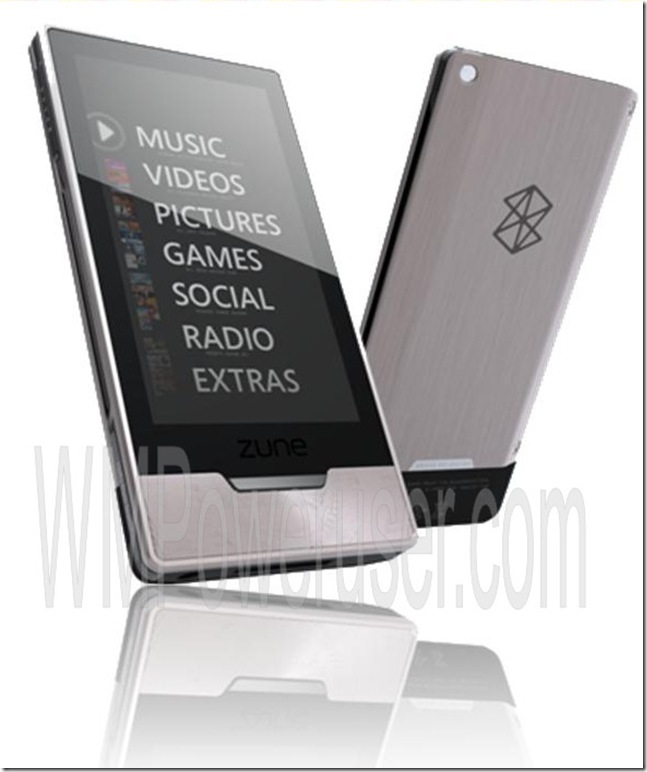 TeamXbox.com is claiming to have been sitting on some inside information for the last few months, with more details on the ZuneHD, described by them as a  "digital entertainment handheld."
Code-name xYz to symbolize its position between Xbox and Zune, the device is said to offer both gaming and media playback, as well as Internet-related services, all in a portable format. Apparently the device will be devoid of any business application or user interface (UI) that resembles a smartphone, featuring instead the NXE user interface.
"Although the Microsoft handheld is definitely a converged device, this is not a Zune Phone." The source added: "Microsoft won't compete with its Windows Mobile customers."
The "xYz" is supposed to have a large WVGA touchscreen display and "hardware features not found on any handheld on the market."
The device will integrate closely with Microsoft's other services.
"This is a Live Anywhere device" "There will be a single online marketplace; the lines between the Zune, Xbox Live and Sky marketplaces will blur when the handheld launches."
This will allow a user to buy a song, a movie or a TV show on your Xbox, play the content later on the handheld or the other way around or play an Xbox Live Arcade game either on your Xbox or in this handheld, based on your Gamertag. The device will also offer many Live Search services, such as Maps, News, Traffic and Video.
While TeamXbox.com goes on to speculate about WIMAX, at WMPoweruser.com we think that is unlikely. This information does however indicate that the device will be quite a departure from what we believe Windows Mobile 7 will be, suggesting that the ZuneHD will not be Windows Mobile 7 PLUS, but rather a separate development branch of the OS, and certainly a lot more play than work orientated.
Does this information make the ZuneHD more or less attractive to you?  Let us know in the comments below.
Read the full article at TeamXbox.com here.