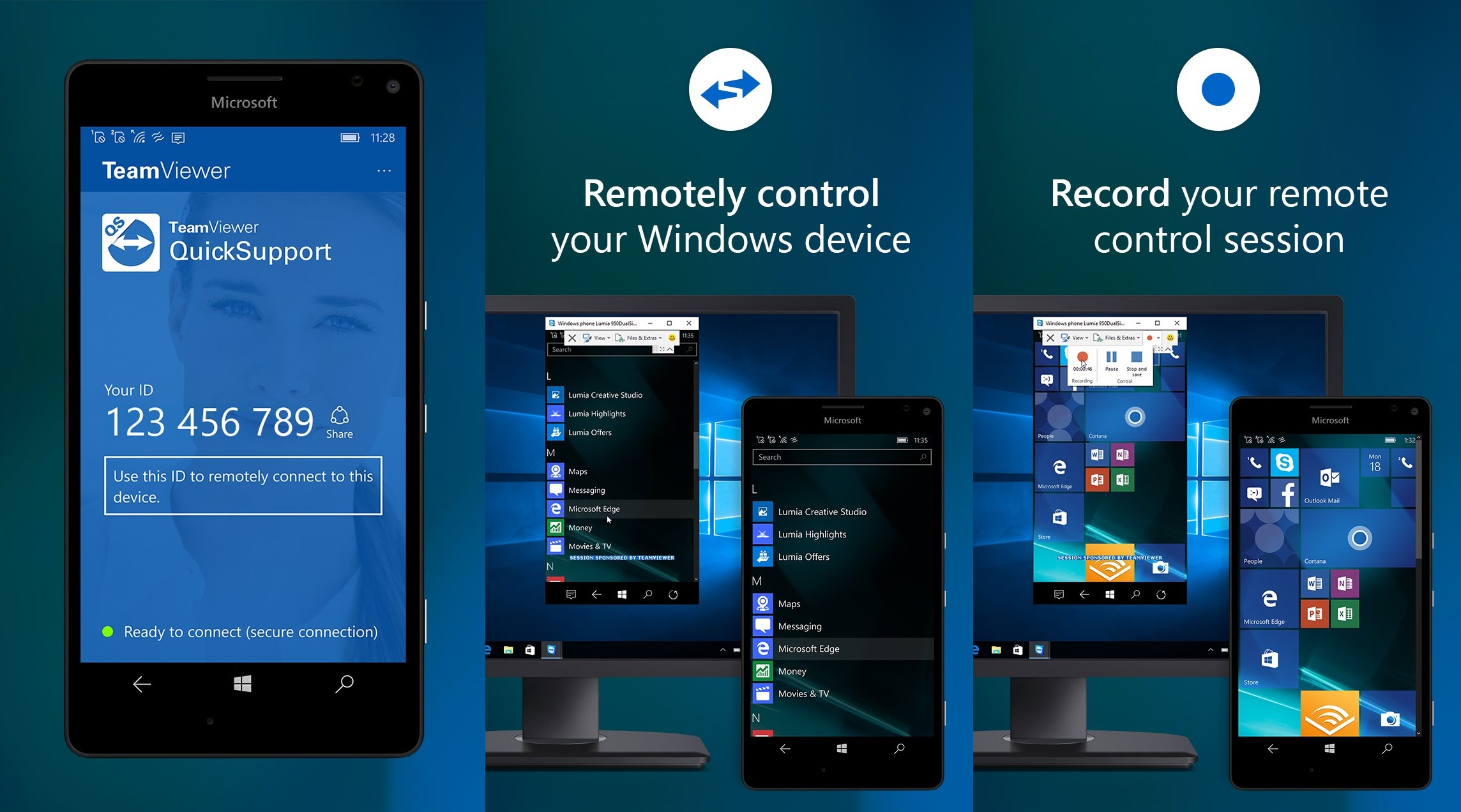 As we reported a few months back, TeamViewer QuickSupport app allows you to remotely control your Windows mobile device. This app is now available for download from Windows Store. Get support for your device from any computer (Windows, Mac, Linux). Transfer the screen from your Windows 10 mobile and have a trusted person take over control of your device.
Features:
• Live screen sharing

• Remote control

• Exchange information securely using the clipboard

• Secured connection with 256 bit AES session encoding
If you want to control it from another Windows 10 Mobile device, then update your TeamViewer Remote Control app to the latest version which adds support for Mobile to Mobile Remote Connections. This update brings remote control and screen sharing for Android, iOS, and Windows Phone. Download these apps from Windows Store using the links below.