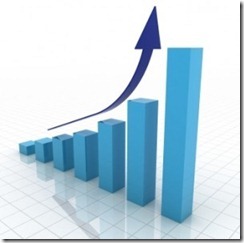 Digitimes reports that Taiwanese OEMs expect Windows Phone 7 to reverse much of the market share loss Microsoft suffered in the smartphone arena over the last year.
They report the OEMs expect Microsoft's smartphone market share to rise from 5% in 2010 to 10% in 2011.
The good sales prediction are attributed to Microsoft getting large carriers like AT&T, T-Mobile, Vodafone, Orange, O2 and Telefonica on board, and more than 20 carriers in total all over the world.
They note however that this will not yet be enough to catch up with iPhone and Android, and that the high minimum requirements for Windows Phone 7 handsets will keep them expensive when the market itself is moving more towards the midrange as adoption increase.
Separately from Digitimes we hear that HTC, Windows phone 7's biggest supporter so far with 5 handsets, had some involvement in the development of the OS.
Company CEO Peter Chou said that engineers from Microsoft visited HTC about a year and half to two years ago to present WP7's design concepts, and he immediately believed the OS is the right product, and both parties have worked closely during development.
Chou also noted that it did not matter that Windows Phone 7 is not an open platform, as consumers do not care whether a phone is based on an open or closed platforms; the key is product positioning and marketing strategy.