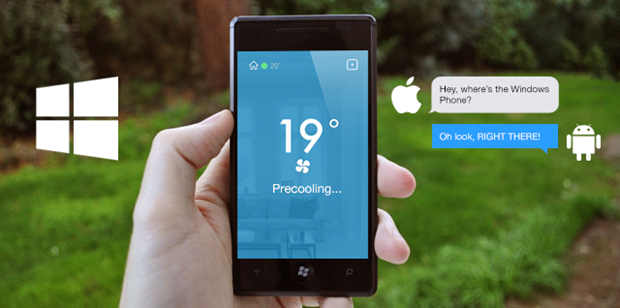 tado° Cooling is a small home automation gadget which, via the wonders of WIFI, Bluetooth Low Energy and Infra-Red, promises to make your current remote controlled Air Conditioner smart.
It interfaces with a very wide variety of air conditioners, including even mobile units, and features a very wide angle infra-red transmitted to make sure location is not an issue.
The device is controlled via an app, and makes smart use of location services, to switch off your air con when you are not home and automatically pre-cool your home when you are approaching.
The tado° team has just announced support for Windows Phone, enabled by the improved location services in Windows Phone 8.1.
The kickstarter has already passed their first $150,000 goal, and are now moving into stretch goal territory.  The device will retail for $150, but early backers can still get one for $99.
See a video describing the gadget after the break, and add your support to the kickstarter here.